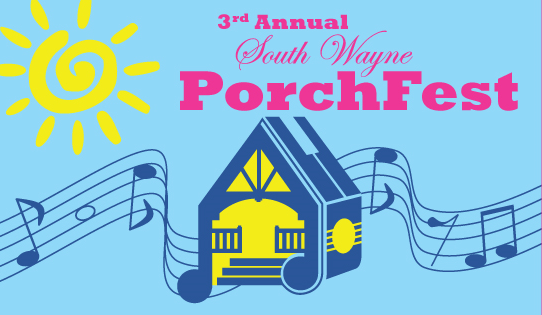 Porchfest began in Ithaca, NY in 2007. This joyous day of free music has spread to cities and towns throughout the United States and Canada, coming to Wayne, PA in 2017.
The 1st Annual South Wayne PorchFest was held on Saturday, September 9th 2017 with 17 participating porches and 34 performances. The 2nd annual event was held on Saturday, September 15th 2018 and we expanded our reach to include more porches, more streets and more music!
Be a part of South Wayne's Third Annual PorchFest. Our PorchFest has everything from A Capella to Zydeco. As you stroll Midland Avenue, St. Davids Road and Windermere Avenue, you're bound to hear something that catches your ear, your imagination, and probably your heart. Open your lawn chair or blanket or just sit on the lawn and enjoy the day's musical fare. We'll be waiting for you.