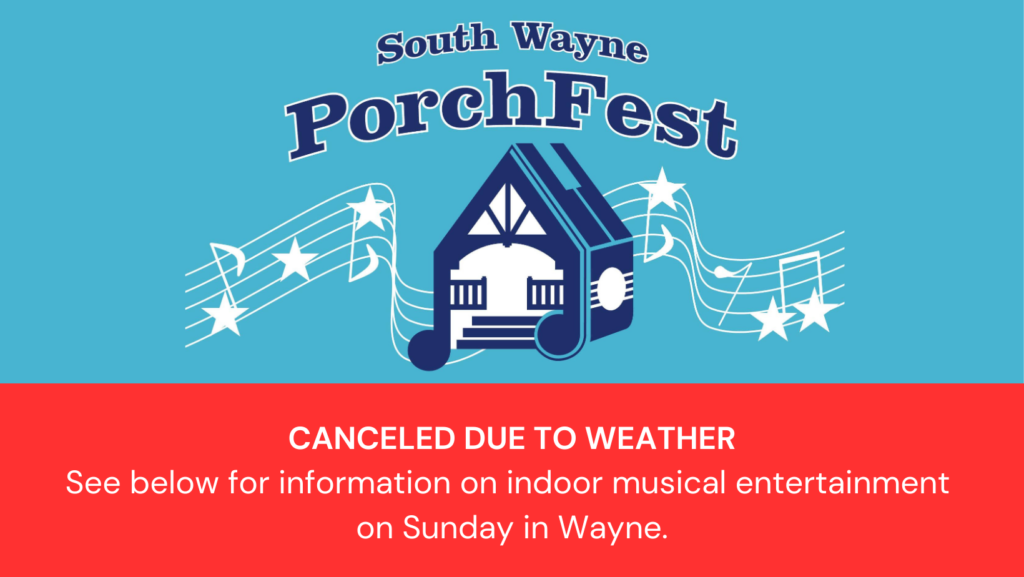 Dear Neighbors, Friends, Musicians, Fans, and Supporters of South Wayne PorchFest,
First of all and most importantly, thank you so very much for your support of South Wayne PorchFest. We appreciate your interest and participation in our event. As for the unsurprising but still regrettable news, the weather is only getting worse. Ophelia is coming our way and staying for a few days – uninvited, may we add! So we have to cancel South Wayne Porchfest 2023. (To paraphrase that Simon & Garfunkel song "Ophelia you're breaking my heart.")
There is some good news though. Some businesses in Wayne will be hosting some of the acts that were scheduled to perform at South Wayne Porchfest. Here is the schedule . Again, thank you all so very much.
Again, we can't thank you enough for all of your support for PorchFest.
South Wayne PorchFest