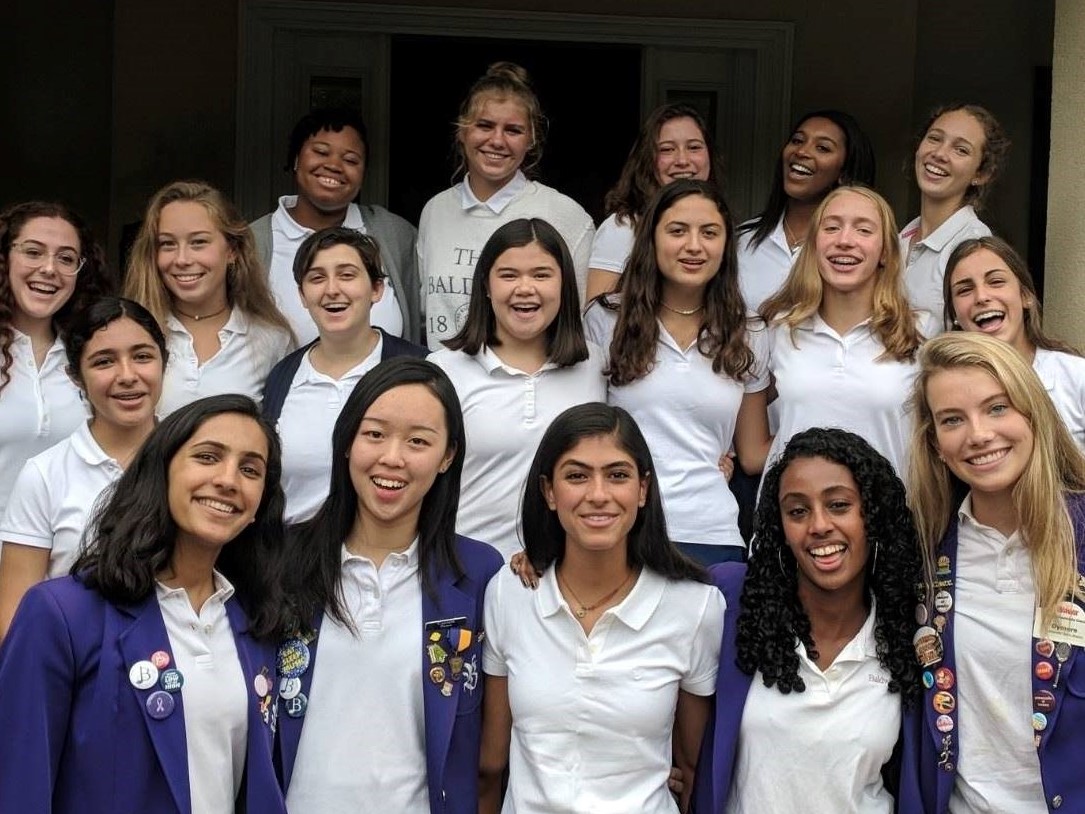 The Baldwin B-Flats
Beautiful harmonies. Heart-filled solos. Sweet Sounds for any afternoon. Expansive repertoires from classical to jazz to current pop hits that no one can resist.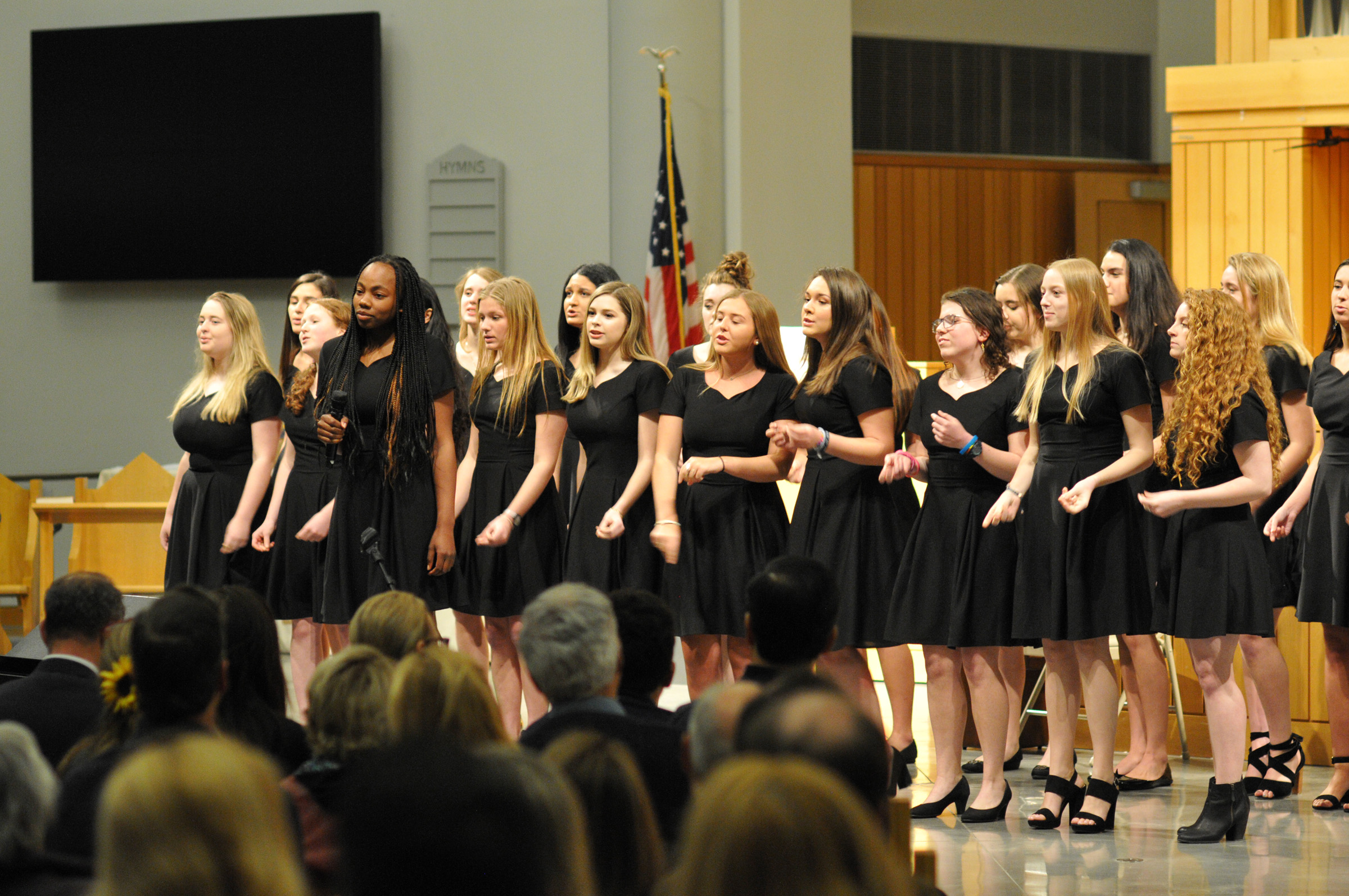 The Agnes Irwin Bel Cantos
Heart-filled solos. Sweet Sounds for any afternoon. Expansive repertoires from classical to jazz to current pop hits that no one can resist.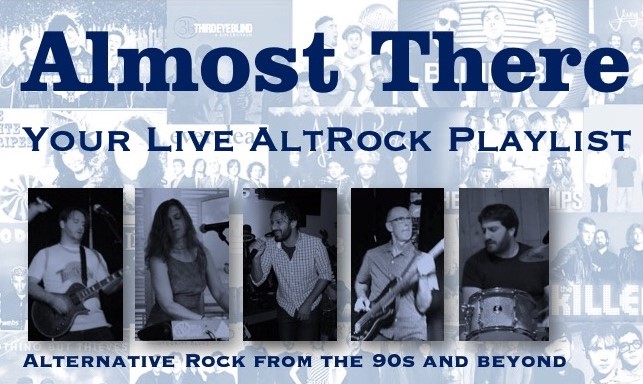 Almost There
Alternative/Modern Rock songs from the 90's to the present, with a bit of 80s music tossed in. Covers the likes of Green Day, Blink-182, Weezer, Red Hot Chili Peppers, The Kooks & The 1975.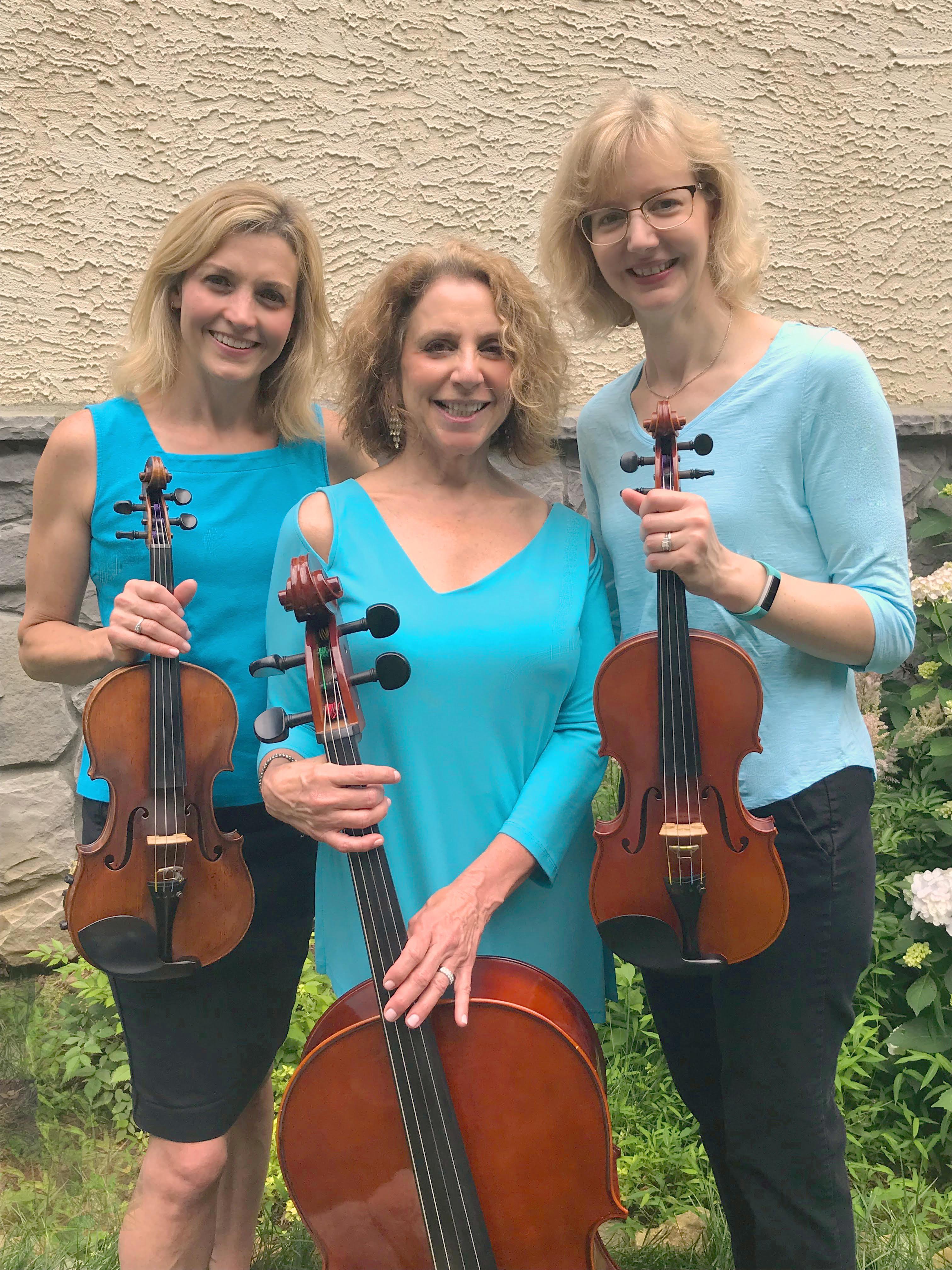 Bella Donna
Classical, romantic & baroque music played by this string trio of musicians from Wayne Presbyterian's outstanding orchestra.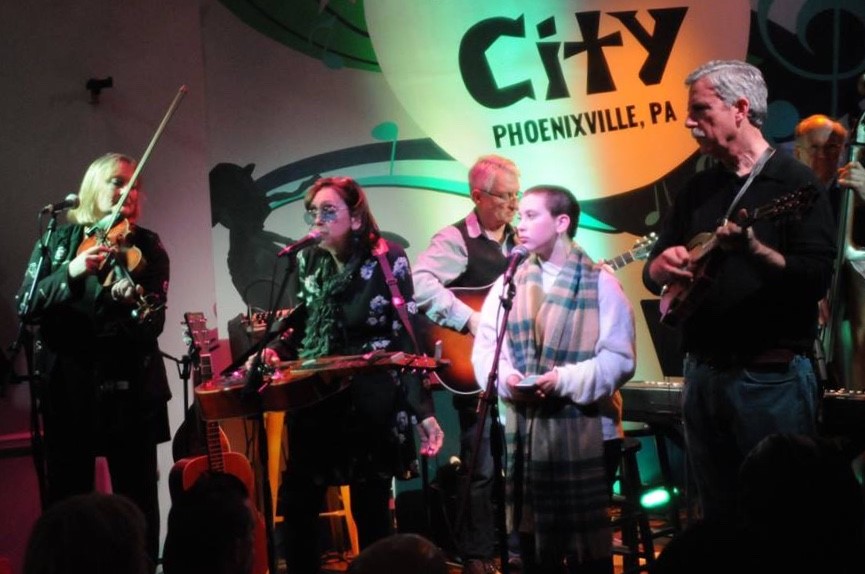 Blue Moon Band
Playing fun, interesting, and heart-felt original and cover tunes about life, love, & loss, using guitar, dobro, upright bass, fiddle, banjo, mandolin and vocal harmonies. Check us out!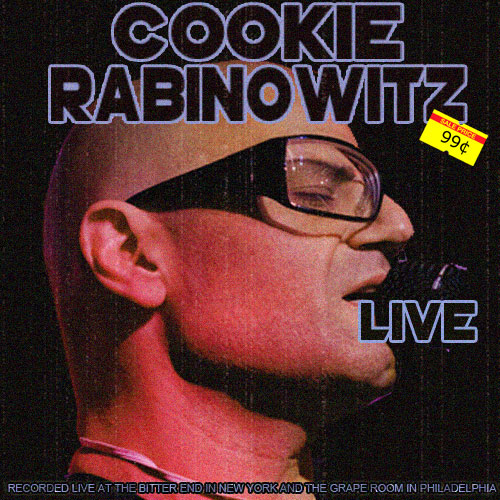 Cookie Rabinowitz
Soulman, Philanthropist, Optimist. Another said it best: "Bespectacled Philadelphia soul man specializes in slickly funky pop R&B that harks back to Hall & Oates and the classic Sound of Philadelphia era." ~ Dan DeLuca in The Best of Philly Music (2014 Philadelphia Inquirer)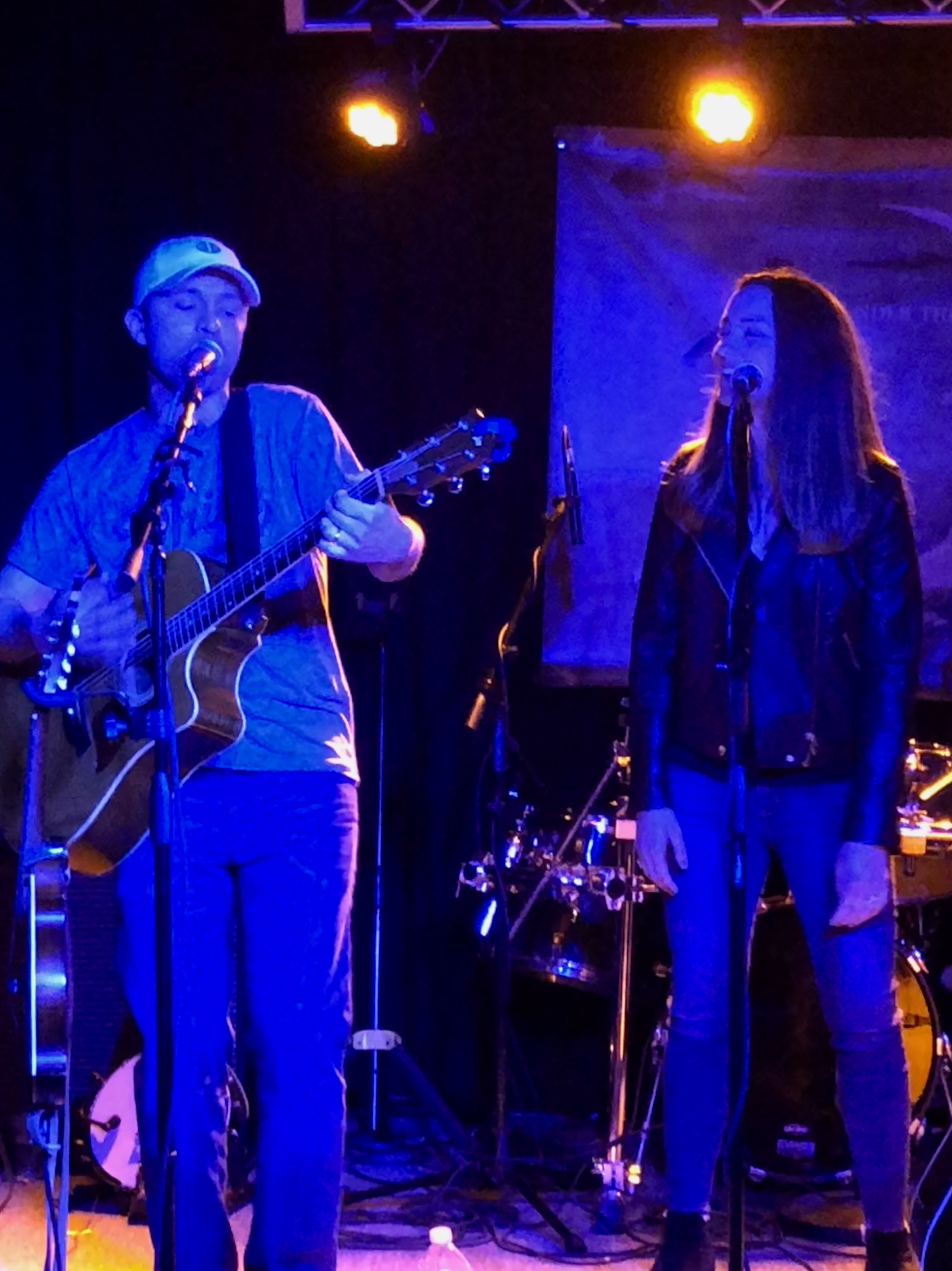 David & Jackie Falcone with Jim DeSanto
Fifteen years of music and harmonies. Original songs with the roots of their sound found in acoustic driven rock.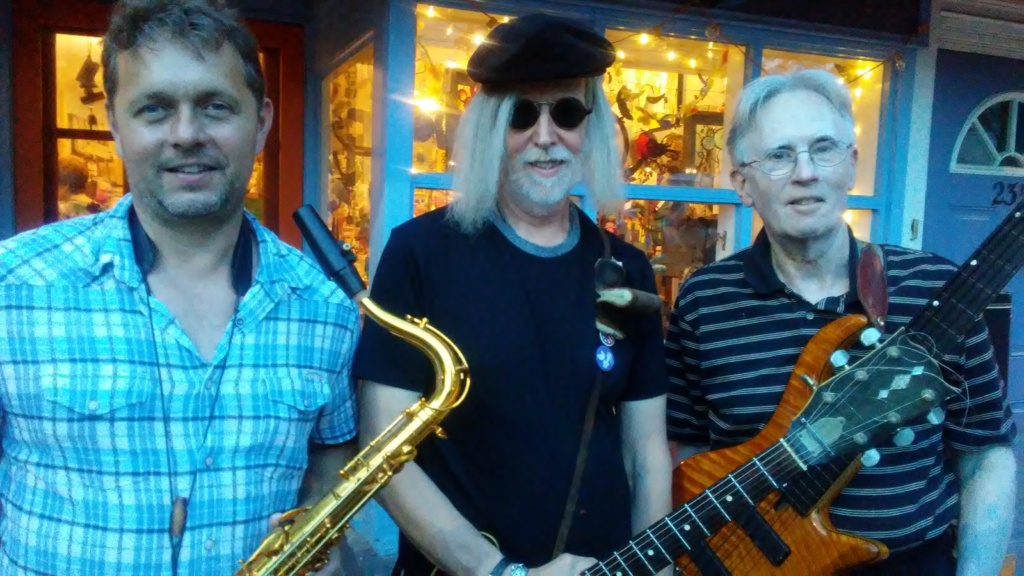 Jasafar Blues Trio
An inviting blend of guitar, bass, drums, and saxophone in their specialty genres of jazz and blues.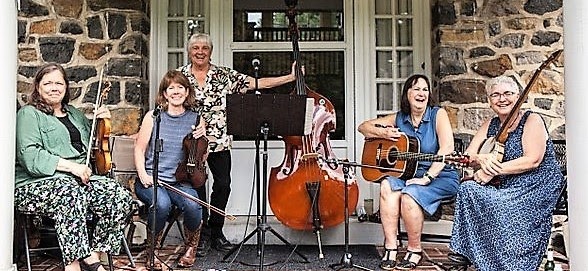 Firefly Gals
Toe-tapping, foot-stomping Appalachian mountain music played on traditional string instruments (fiddle, banjo, guitar, and bass). They specialize in this uniquely American traditional music that is the root of bluegrass & drawn from a mix of English, Scottish, Irish, and African influences. See how fun!



Jesse Gimble
Drawing lines of similarity to Death Cab for Cutie, the Decemberists, Elliott Smith, Sonic Youth and Wye Oak, fans of a rich, real, relatable cinematic pop will quickly connect with Jesse's music. Through his experience as a producer and engineer, Jesse is fully immersed in his craft, continually refining his deep knowledge in the tools of his trade. Bringing his sound to life on the stage, Jesse is joined by Philadelphia-based performers Robbie Simmons (bass), Andy Williams (drums) and Bianca Cevoli (vocals/keys).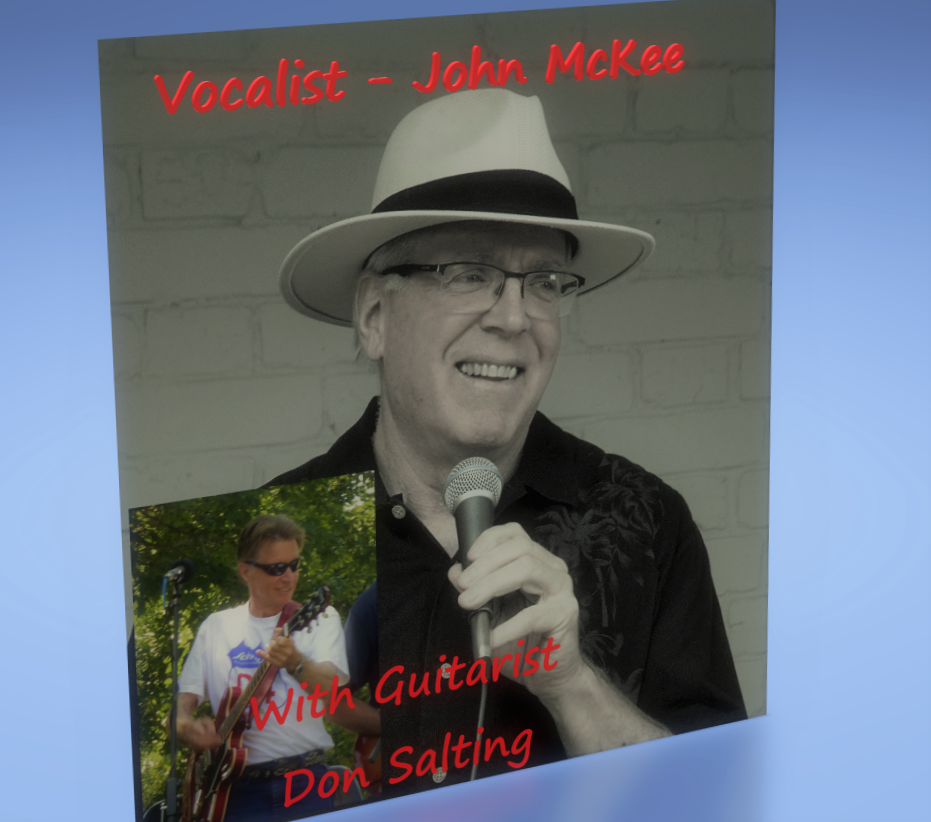 John McKee
The Great American Songbook brought to the streets of South Wayne - Sinatra, Buble, Bennett & others - nothing else needs to be said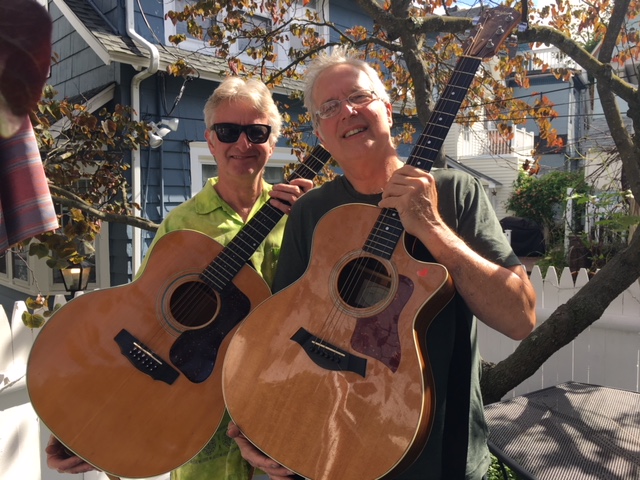 Just Friends
Like the name says, longtime friends and talented musicians playing rock music together since the 70's (over a garage on Pembroke Avenue).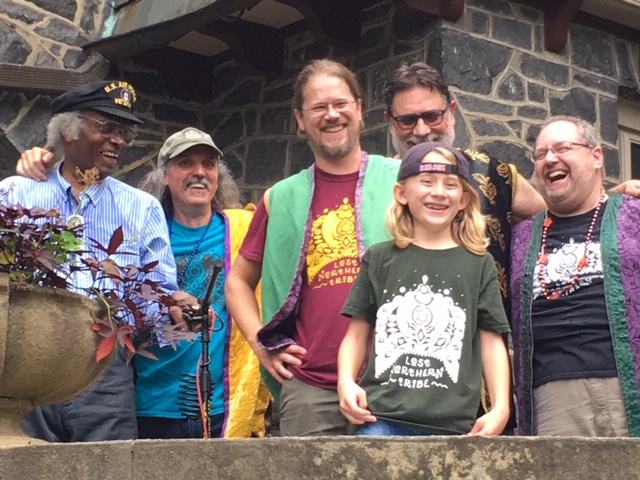 Lost Northern Tribe
Americana mixologists specializing in a world gumbo of honky-tonk accordion and zydeco infused rock and blues. Occasionally, some Irish & TexMex added to the stew.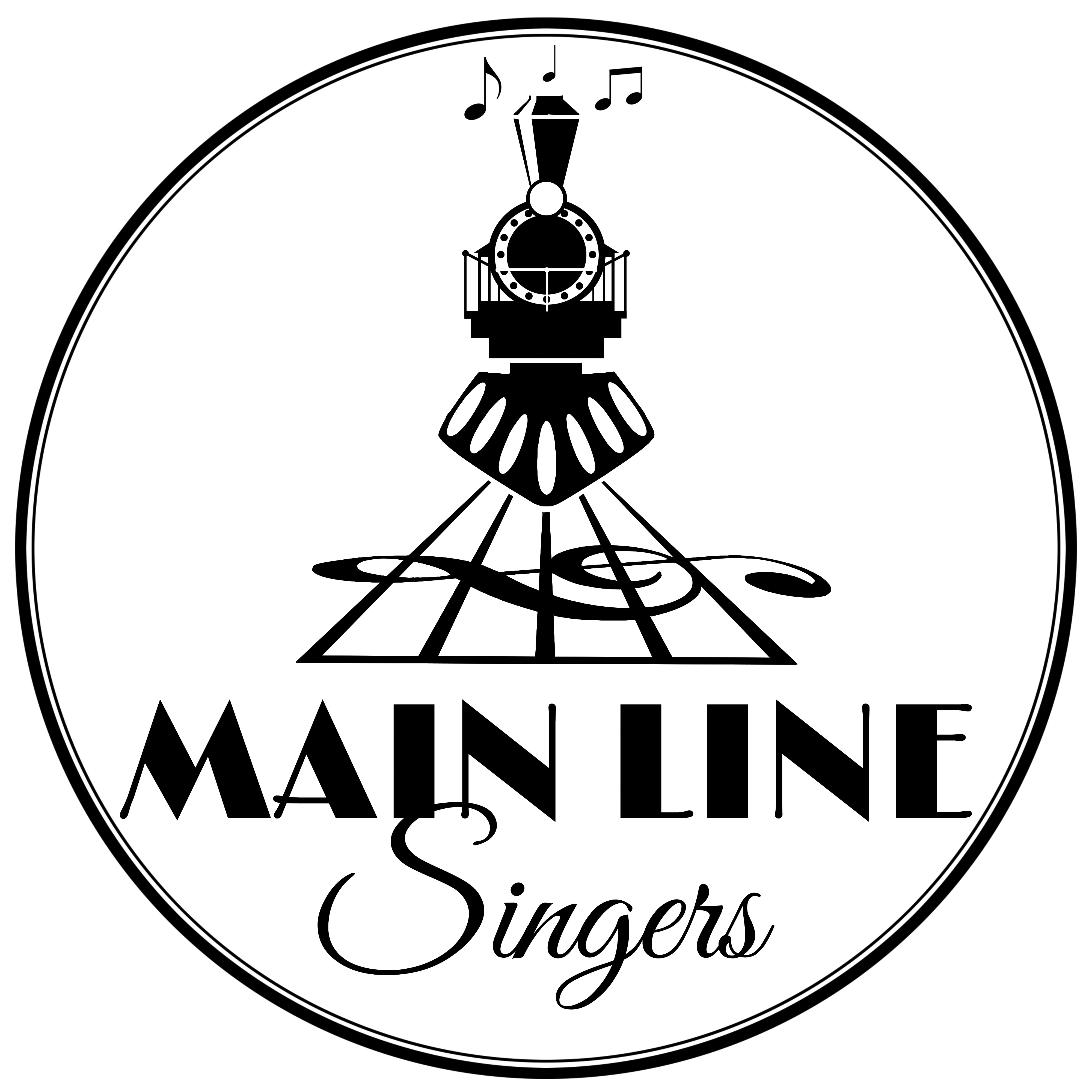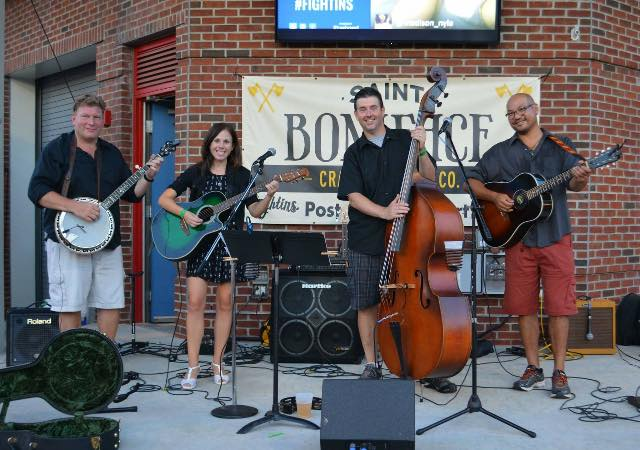 Mojo & The Helper Monkeys
Get ready for fun! An eclectic mix of Oldies, Classic Country, 60's Motown, 70's hard rock, and 80's covers.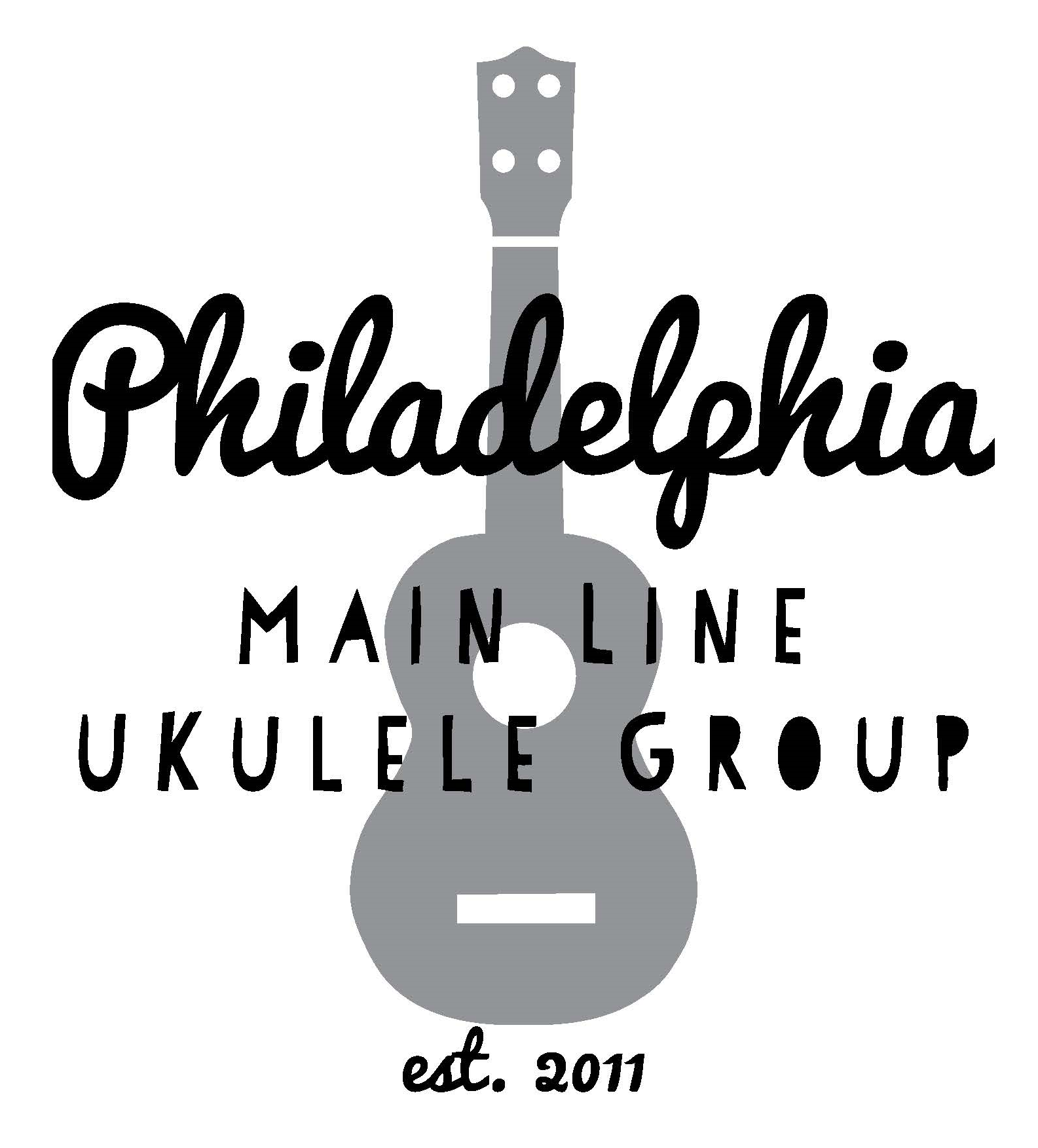 Philadelphia Main Line Ukulele Group
This very active, casual jam group plays many styles - contemporary, Tin Pan Alley, Hawaiian, folk, rock, Beatles, children's music & comedy.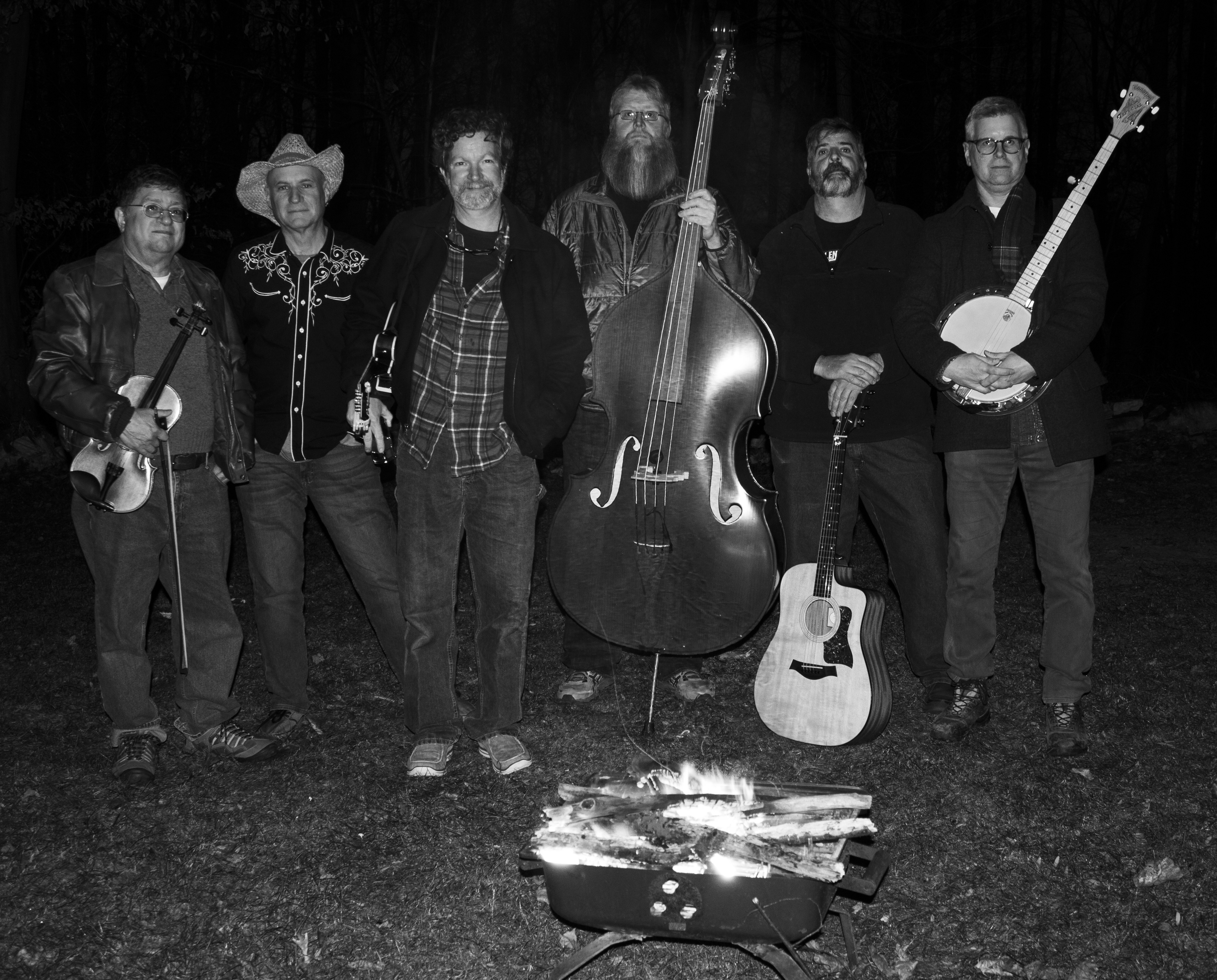 Rented Mule
A foot-stompin' blend of bluegrass and country music, from traditional favorites to contemporary sounds. The band beautifully combines guitars, mandolin, banjo, steel guitars, fiddle, and bass with heartfelt vocals.



Sarah Leeann
A young singer/songwriter who delivers both covers and original music with passion. She performs as a solo act, featuring just her and her acoustic guitar. Her music is influenced by a range of artists from classic rock to modern singer/songwriters. Check out this cover.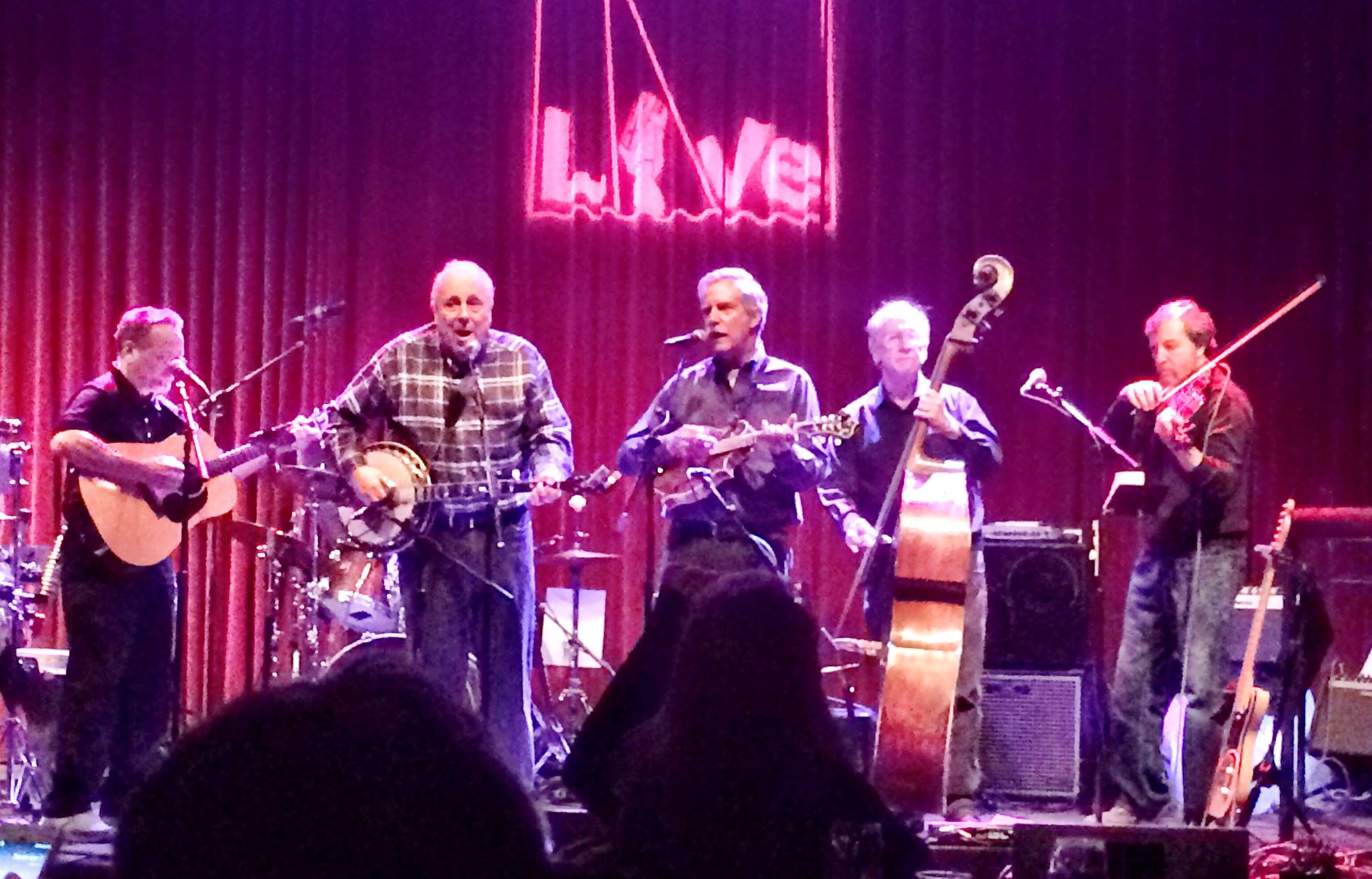 Mark Schultz & The Wayne Rangers
Mark Schultz and The Wayne Rangers cover a wide variety of genres, including Bluegrass, Swing, Country and Klezmer, all with a bluegrass rhythmic.



TSP
With a great depth of musicality & beautiful harmonies, Benjamin Le, J.D. Dougherty and Lisa Baglione impart their love of acoustic rock and folk music.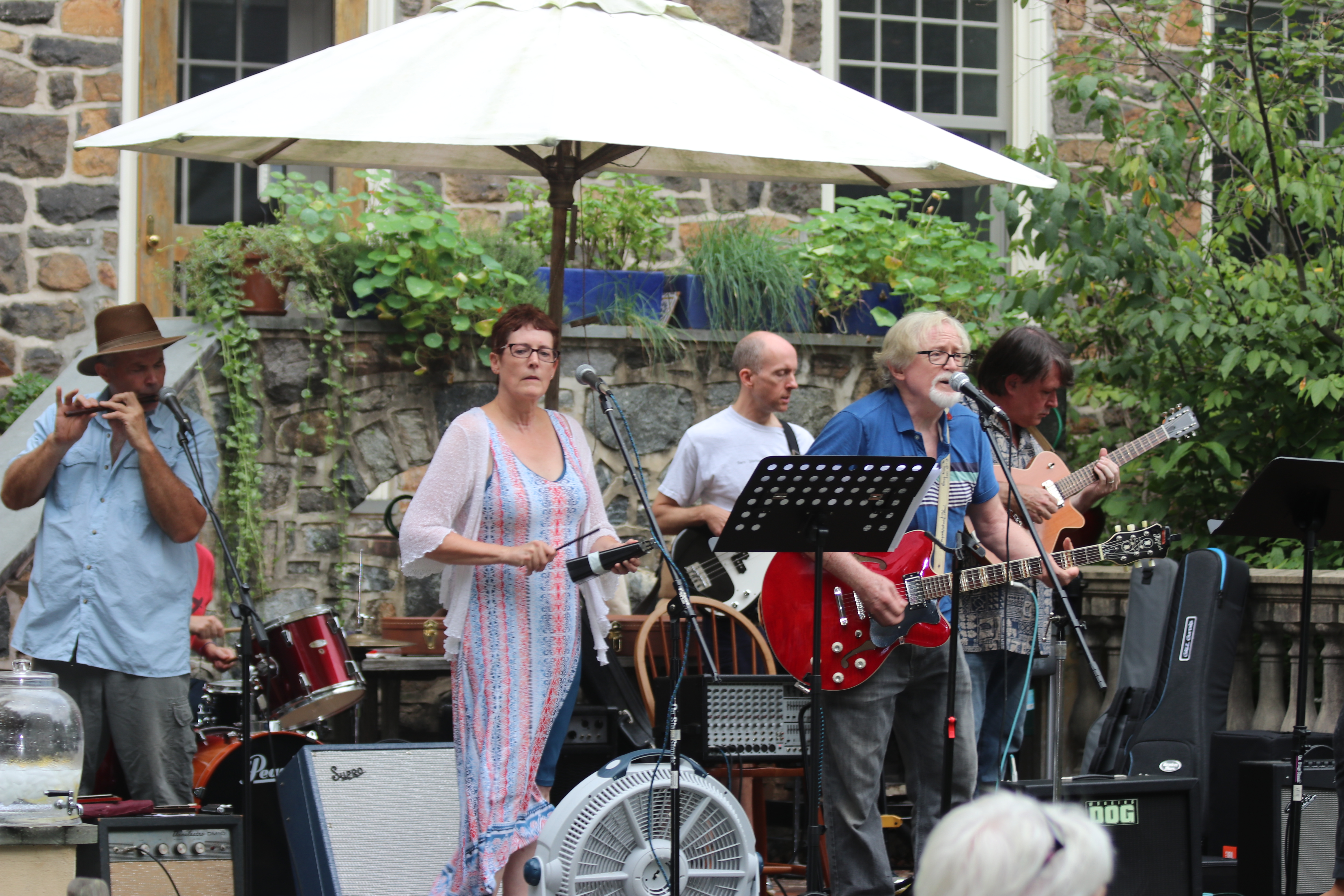 Zen Torpedoz
Original compositions that evoke a nostalgic, R&B retrospective akin to Tom Petty, Black Keys, Allman Bros., with a modern twist.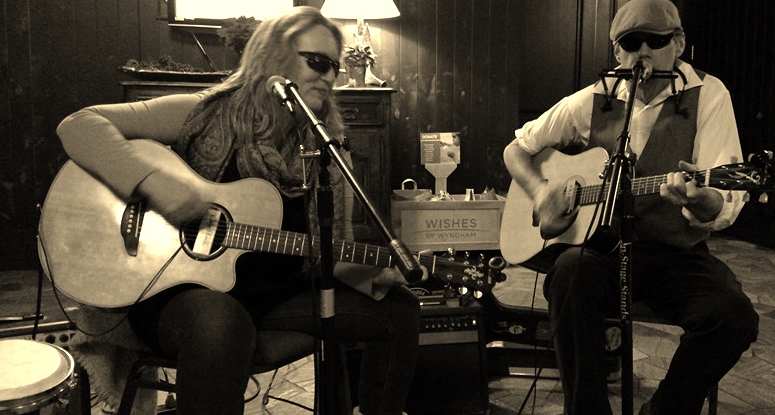 Gladyys Kravitzz
A hybrid folk blues band has been described as transcendentally organic. They play originals and covers with Ellwood Barrett: Vocals, Harmonica, Guitar, Kristin Barrett Vocals, Guitar, Jim Roland, Vocals, Guitar, Earl Matthew, Bass.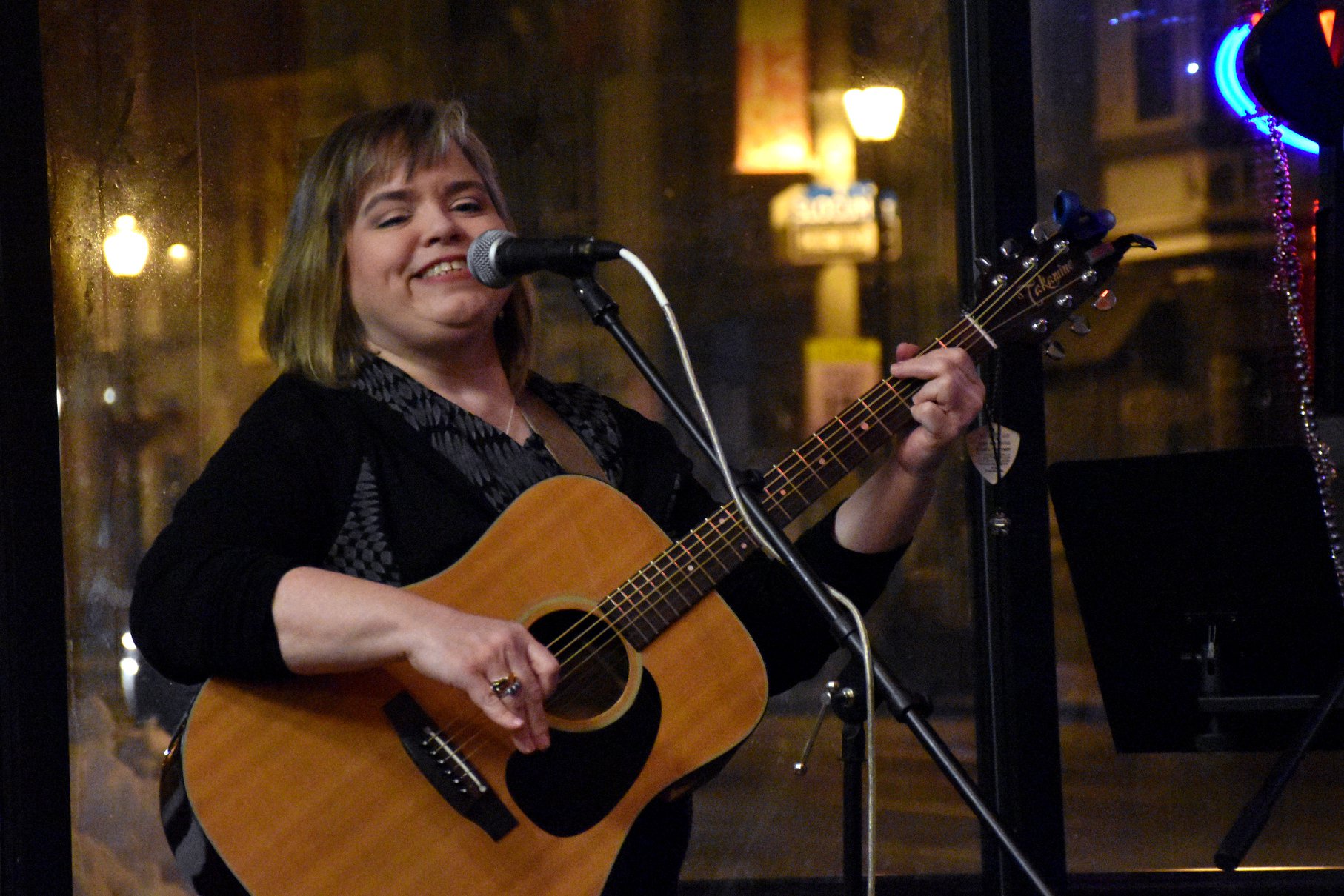 Lisa Jeanette
A native Philadelphian and singer-songwriter who has recently released her debut album Chasing Happy. Lisa's style of music is called Kaleidoscope Folk, which represents a wide variety of genres in a diverse collection of songs. Lisa also plays double bass with Main Line Symphony Orchestra.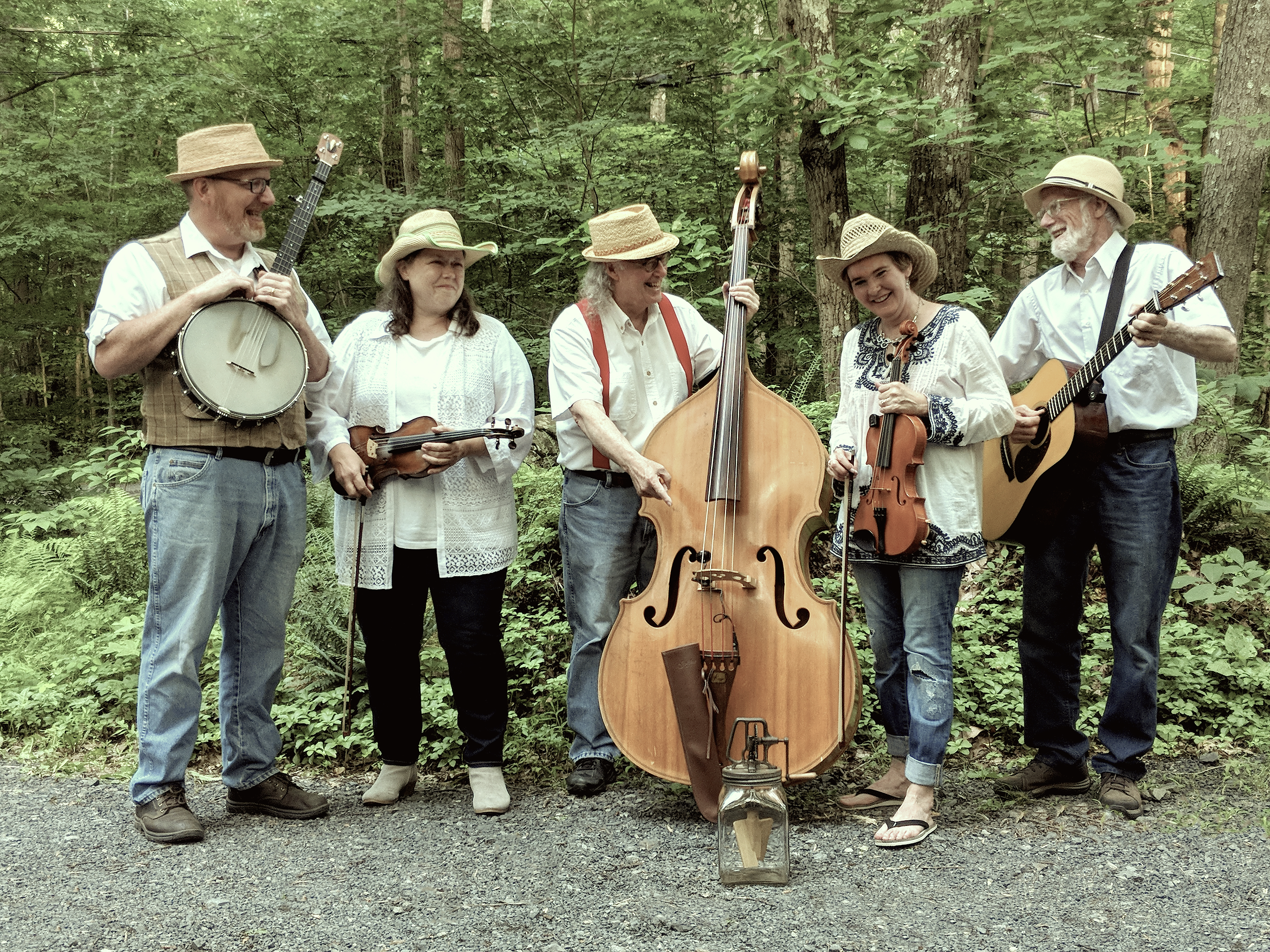 Dazey Churn Stringband
Old Time Music with a dash of bluegrass and folk. Sample our sounds.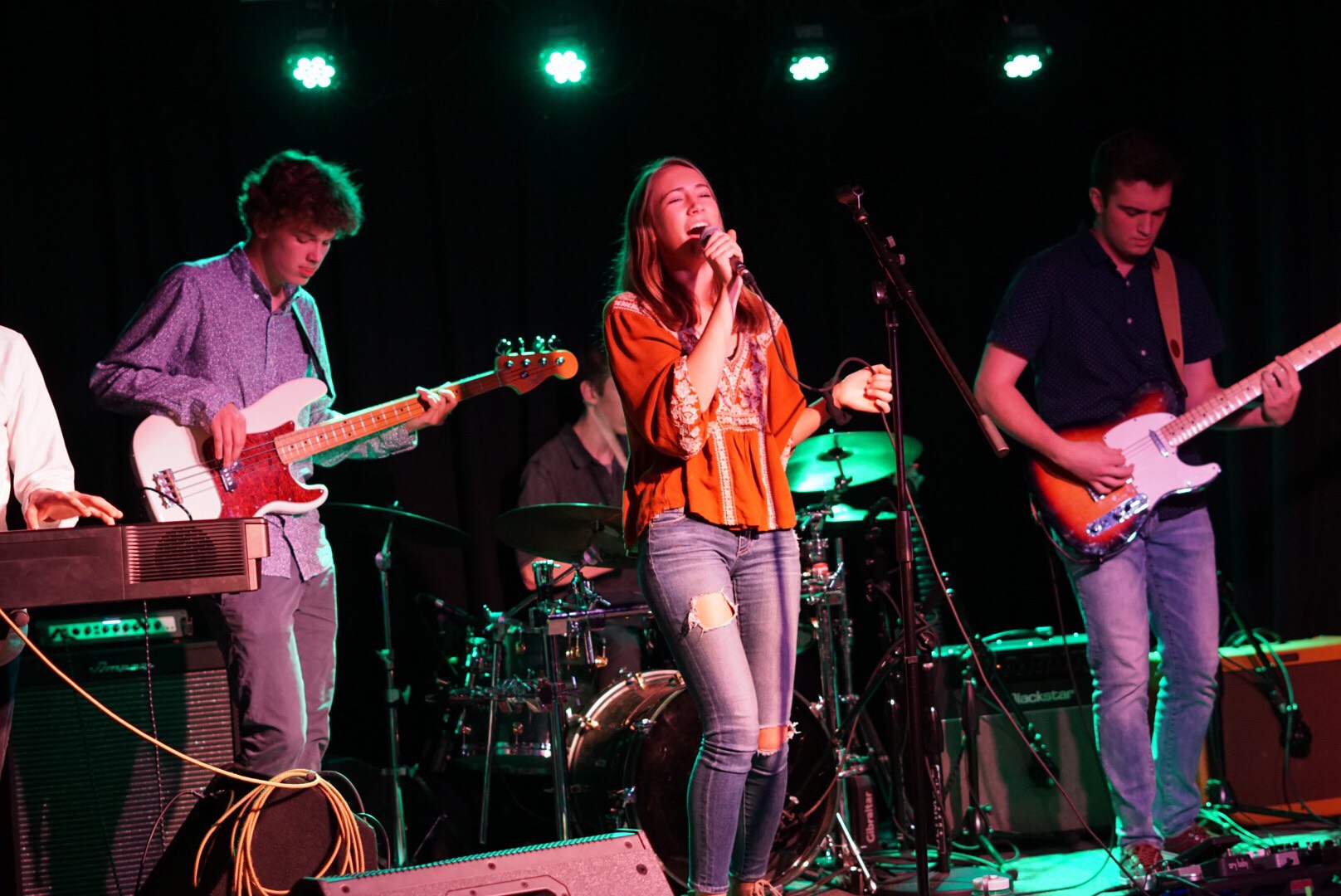 Last Minute
 Last Minute is a group of dedicated students from Conestoga High School who love to play a mix of rock, pop, and soul. With a guitar, bass, keyboardist, drummer, and vocalist they play music they love and hope their audience does too!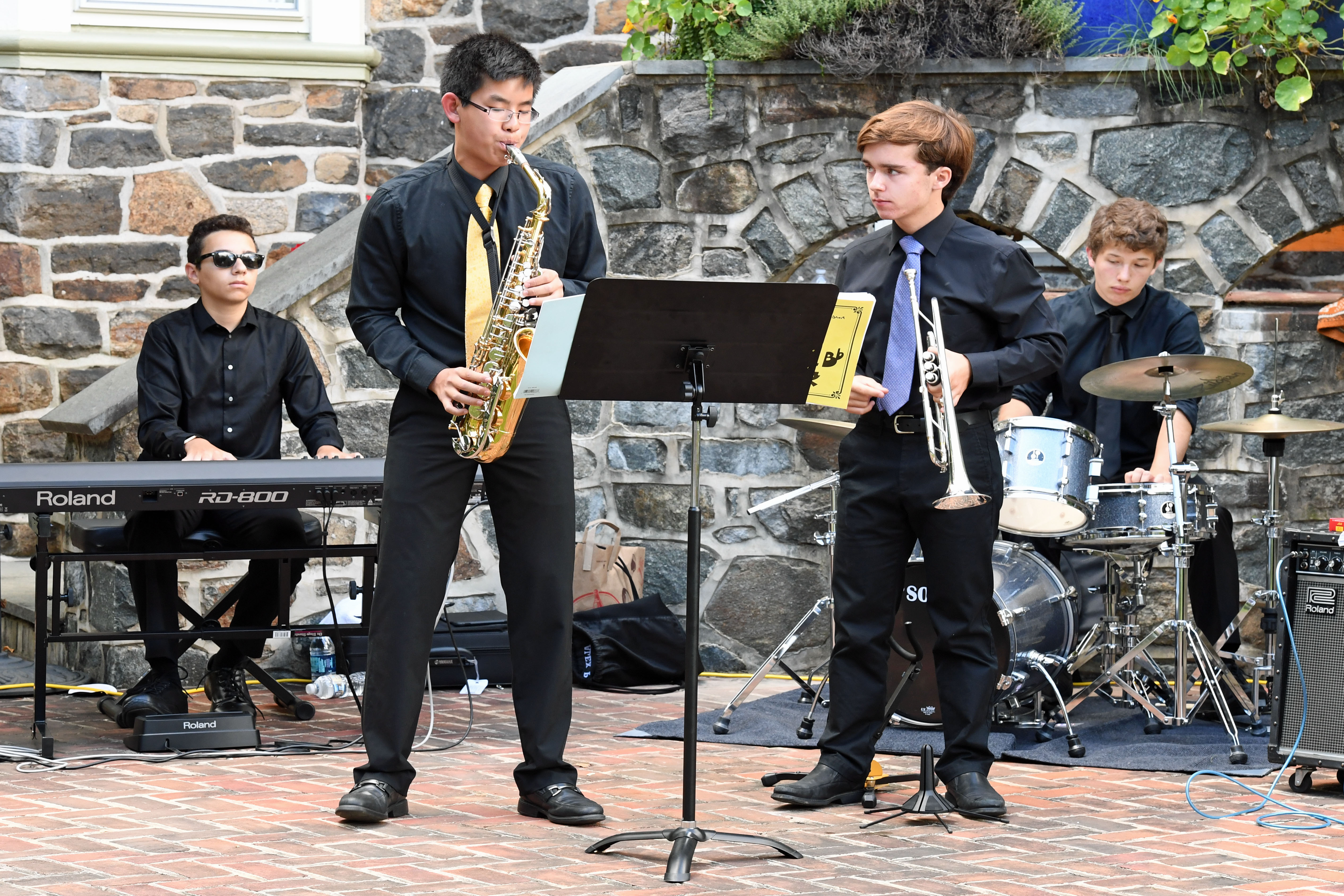 Radnor Groove
The Radnor Groove is comprised of the very talented members of Radnor High School's popular and highly regarded Honors Jazz Band. The Groove performs annually at Porch Fest as well as venues across the Delaware Valley such as the annual REF Gala in February and numerous community gatherings and events. The Radnor Groove will perform everyone's favorite Jazz standards and is always a crowd favorite at Porch Fest.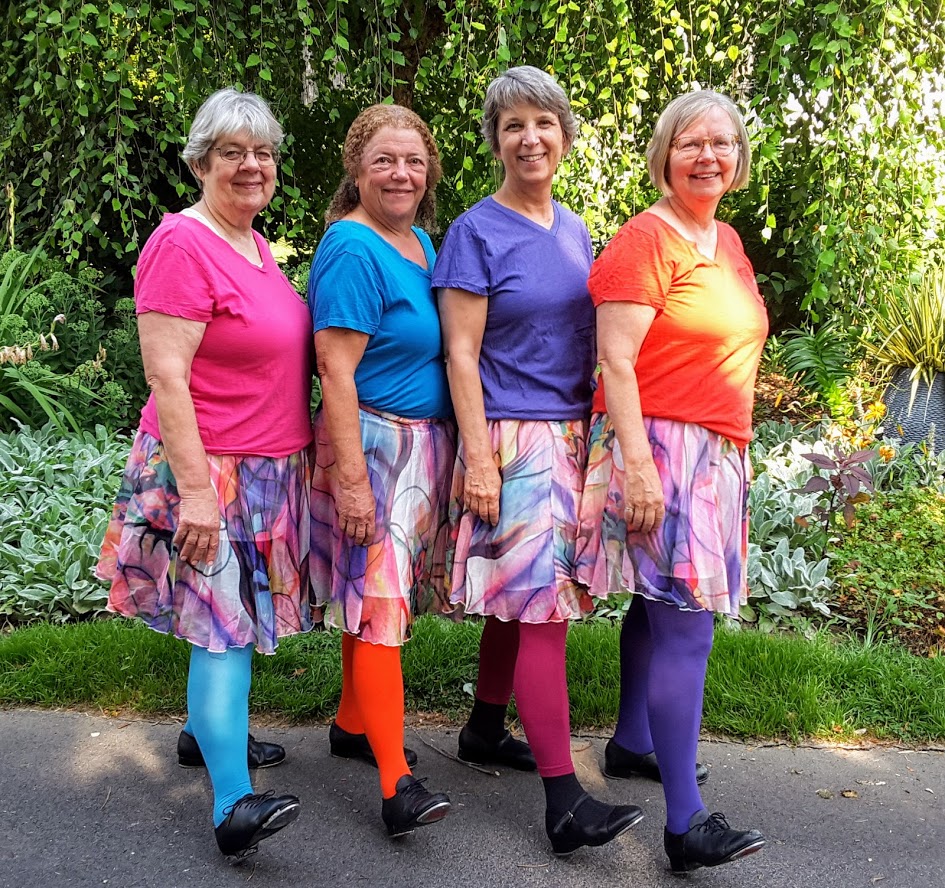 Creaky Knees Cloggers
Creaky knees, but spunky spirit! We perform Appalachian Clogging. It's both a challenge and fun. Newbies welcome!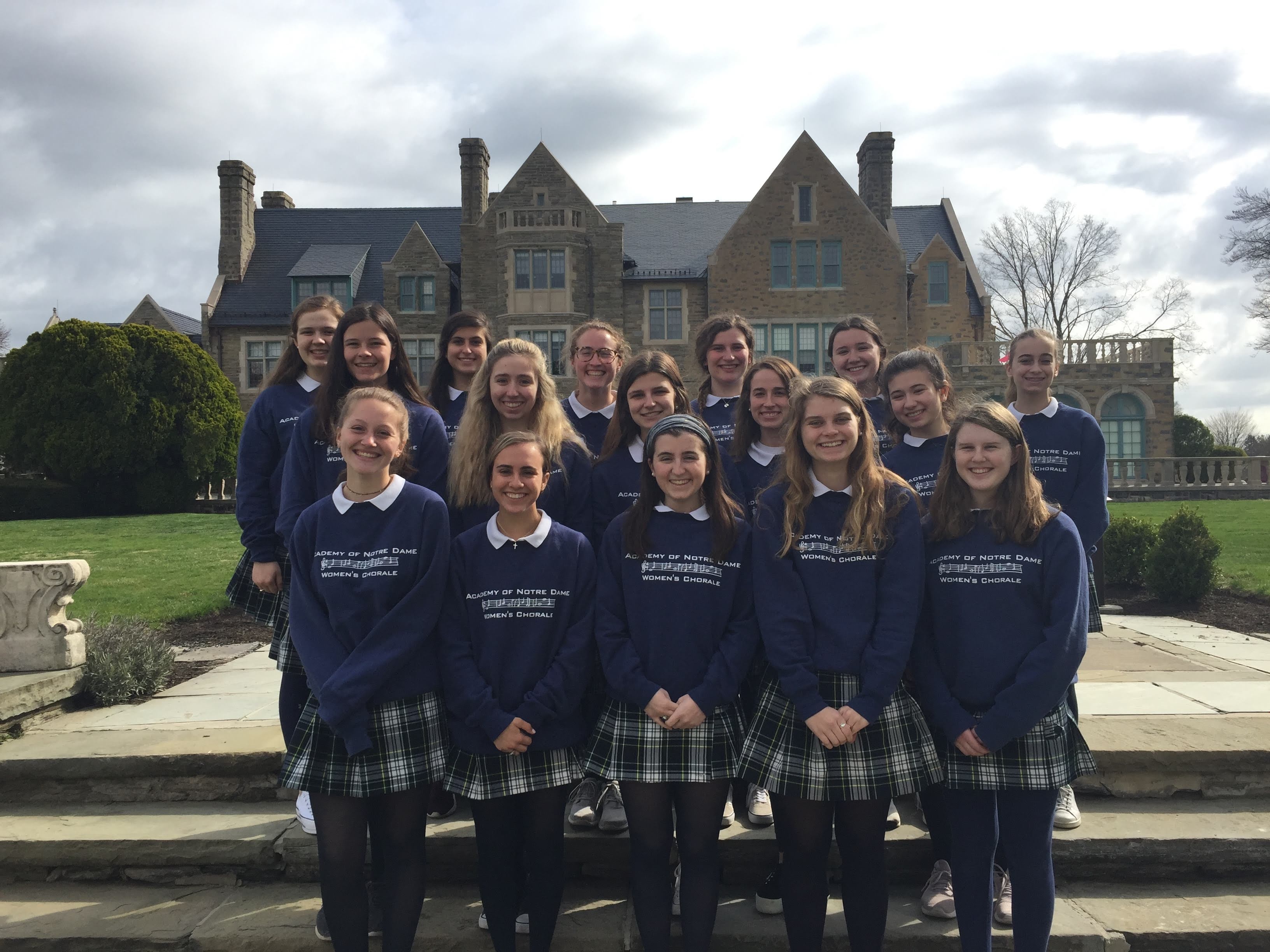 The Academy of Notre Dame Women's Chorus
The Academy of Notre Dame's Women's Chorale is a select auditioned choir that performs at various events throughout the school year. In addition, we also perform a Christmas concert and a Spring Concert with the Malvern Men's Chorus where we perform combined works ranging from classical to musical theatre, to rock as well as solo repertoire.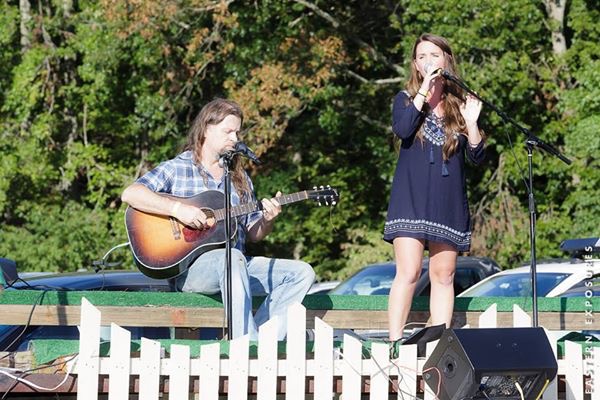 The Graffs
Daughter and father singing acoustic Soul with a twist of Rock & Roll influenced by James Taylor, Eva Cassidy, Etta James, Amy Winehouse, Jimi Hendrix.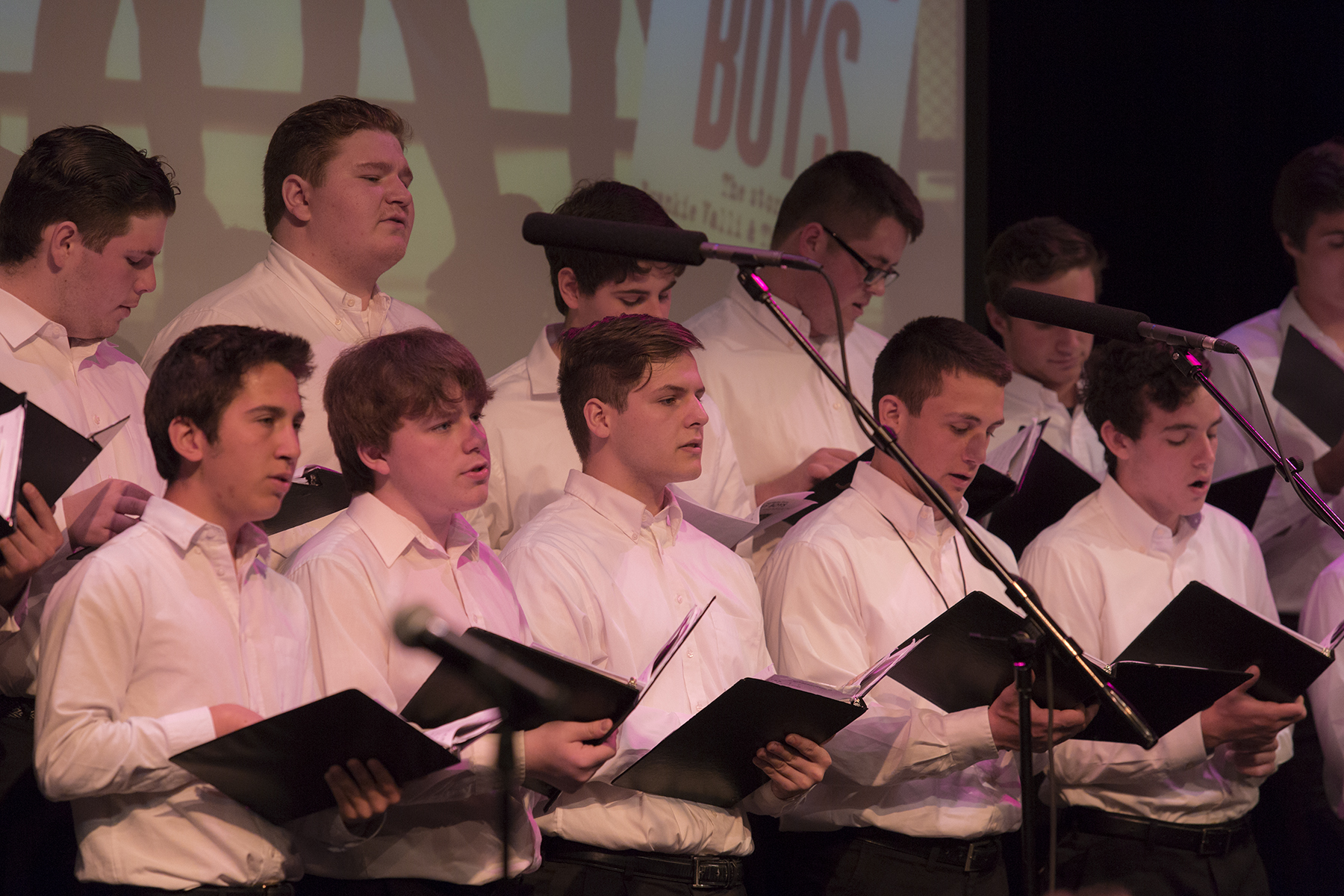 Malvern Prep Men's Chorus
The Malvern Men's Chorus is an all-male performance ensemble comprised of students in grades 9-12, performing a variety of choral music at concerts, masses, and other events during the school year. Men's Chorus collaborates with Notre Dame's Women's Chorale, rehearsing and performing annual combined Christmas and Spring concert programs.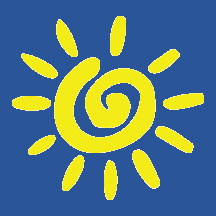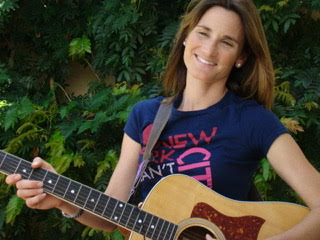 Dani B
Dani B, award winner children's entertainer, will be performing an interactive concert of all original songs geared for children 10 and under. Dani B will have your children singing and dancing along to her highly energetic and funny tunes about Bug Juice, Food fights, and Peanut butter and Jelly. With use of costumes, funny movements, and cheers, Dani B is sure to have the whole family entertained.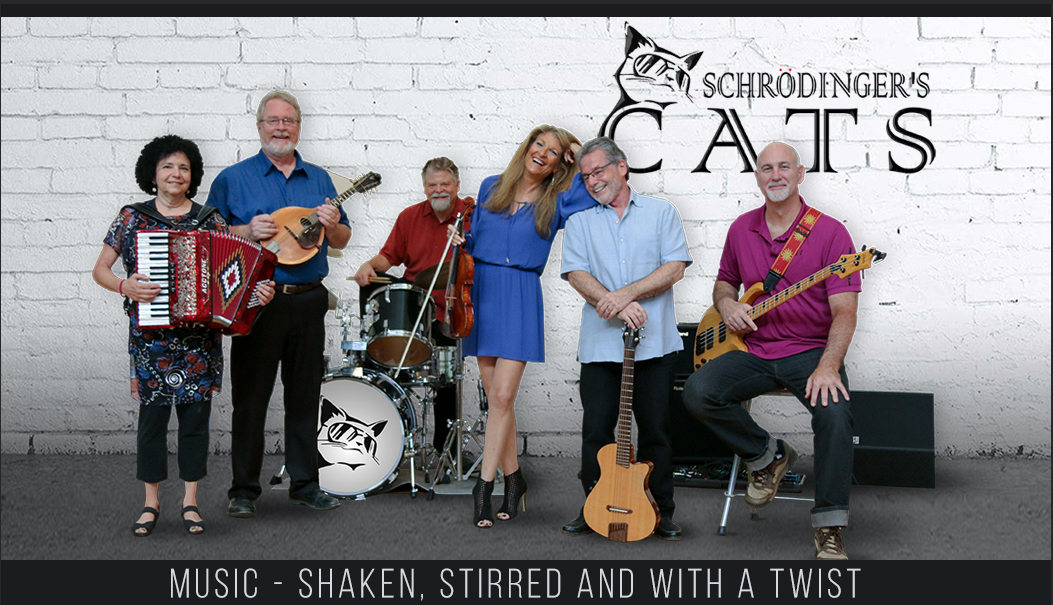 Schrodinger's Cats
An eclectic mix of tunes from classic and contemporary rock, to jazz, blues, folk, funk, and Americana. Their music, always shaken, stirred, and with a twist, is sure to have you tapping your feet and singing along!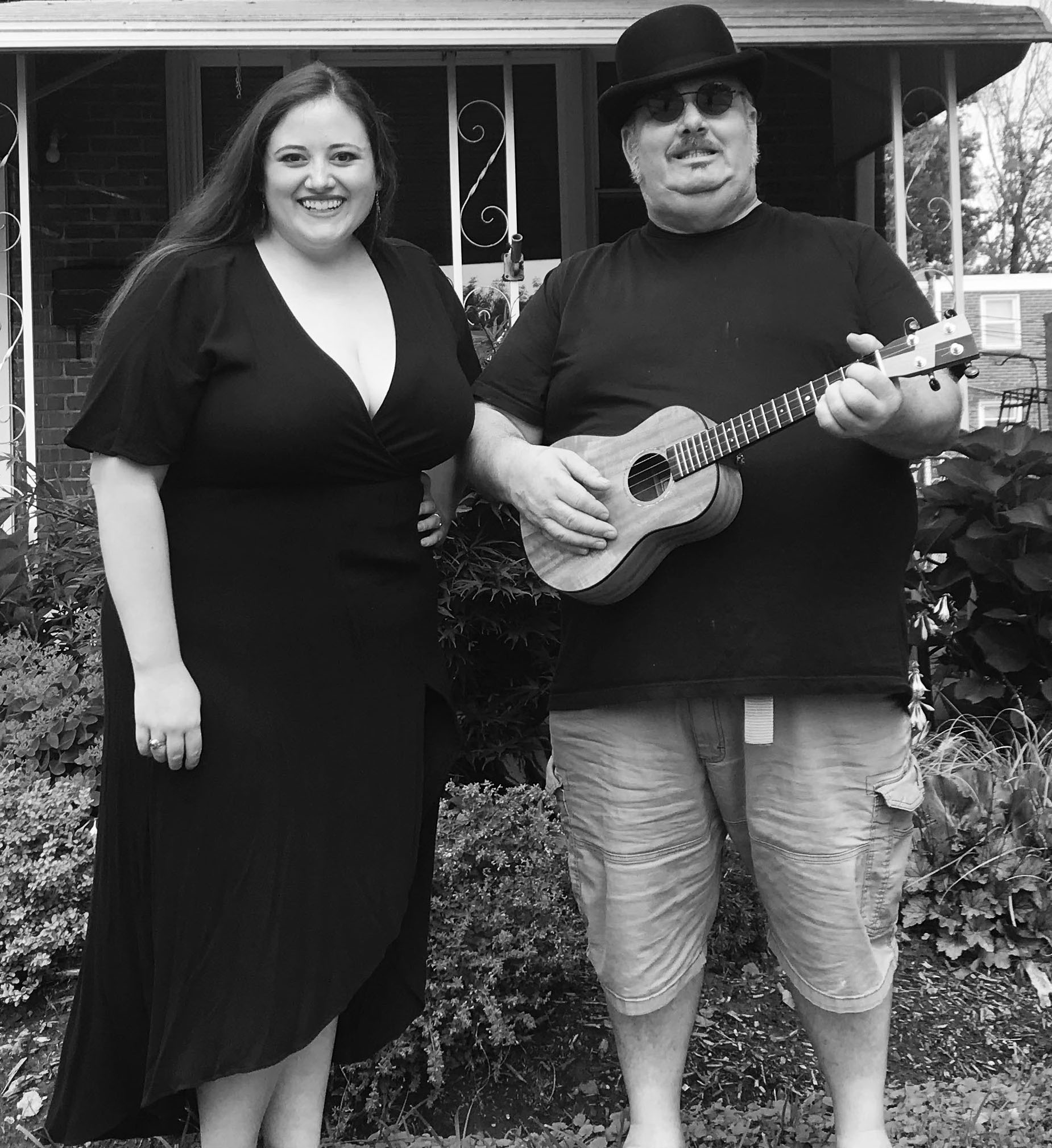 Shaelyn Rayne & Greg Fabik
Daughter and Father duo have known each other for quite a while but have been creating music together for a short and somewhat sporadic amount of time. They are excited to announce that South Wayne PorchFest will be their official public debut of their original songs. From pop-rock to soft folk they are ready to share their music.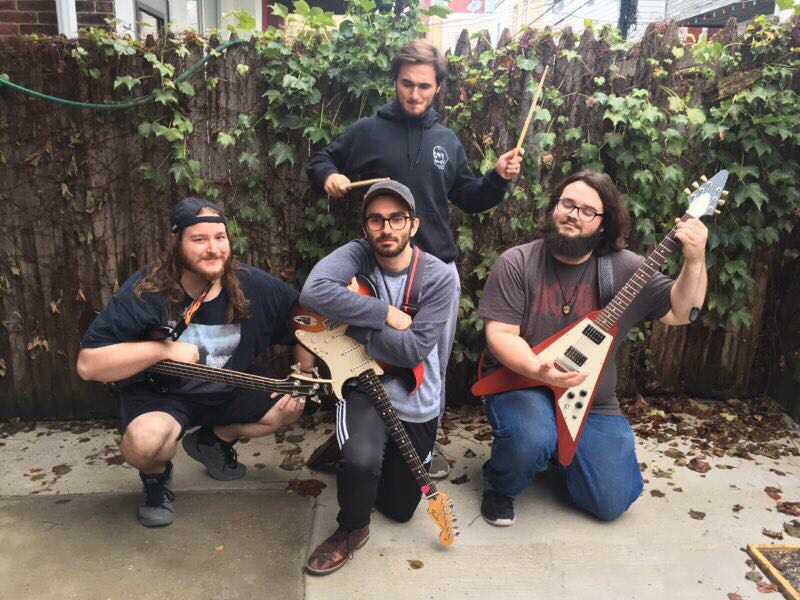 Dalla Vita
Psychedelic rock with elements of funk, soul, blues and RnB.



Betsy Manning
Sopranoist who sings an eclectic mix of genres, from comedy to torch, pop to obscure, classics to contemporary, Hawaiian, accompanied by ukulele.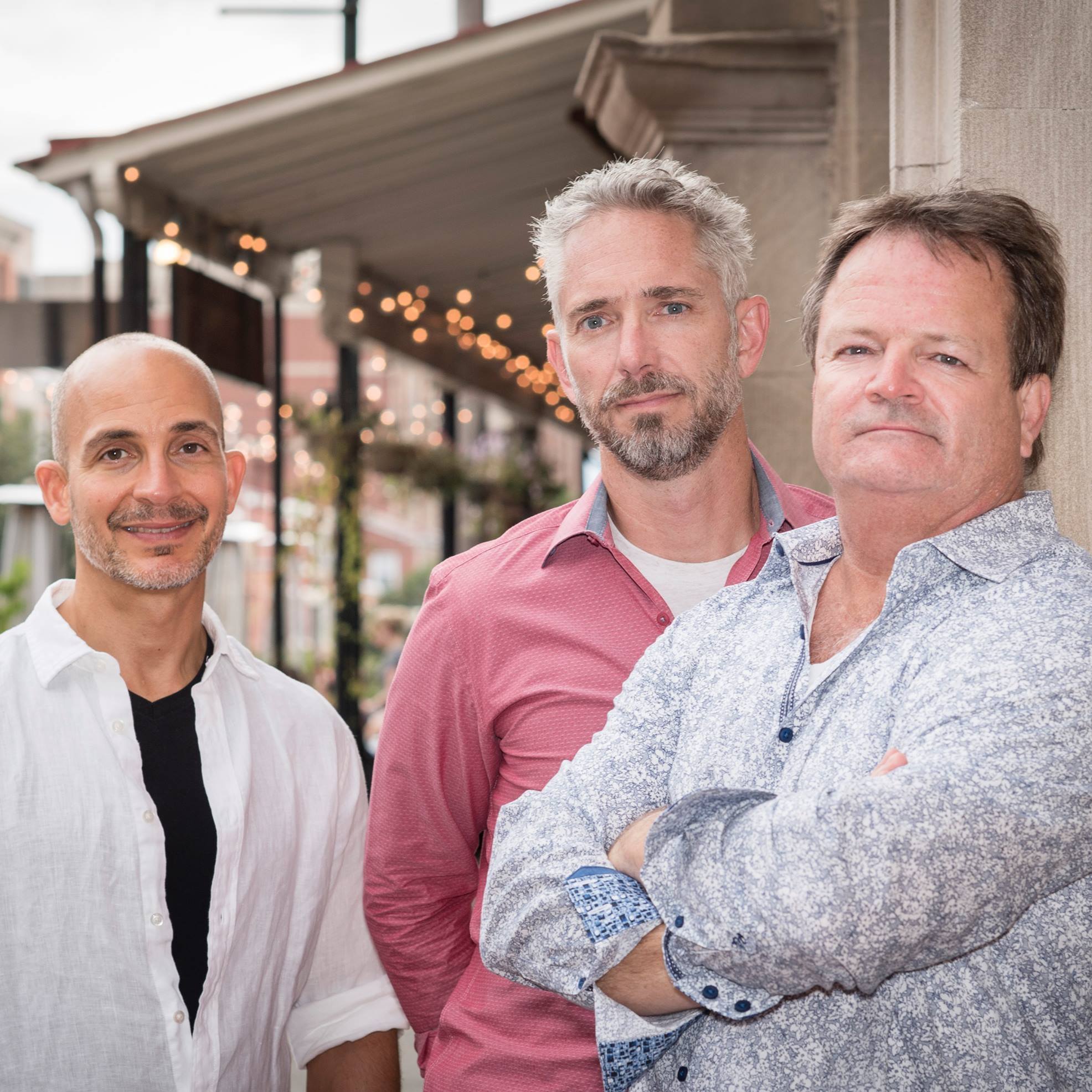 Triage
A popular Delaware Valley cover band known for its airtight power-trio format, nuanced, blues-inflected groove and overall versatility. Its varied set list includes popular hits and deep tracks from every decade in rock.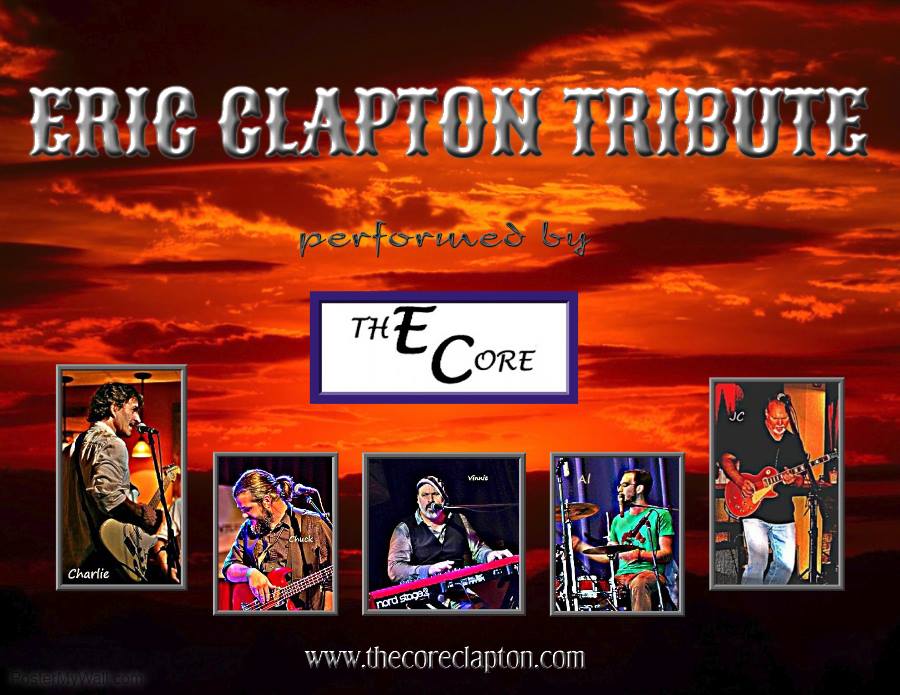 The Core
An acoustic performance by 3-time Rock and Roll Hall of Fame Inductee. God of the Guitar. Slowhand. The music of Eric Clapton's 45-year career ranges from Delta Blues (Crossroads) to Psychedelic Rock (White Room) to pop standards (Wonderful Tonight and Tears In Heaven). Join as they perform an acoustic tribute to Eric Clapton – from Cream (Sunshine of Your Love) through Blind Faith (Can't Find My Way Home) and Derek and The Dominoes (Layla) into his extensive solo career (I Shot The Sheriff, Lay Down Sally and Running on Faith).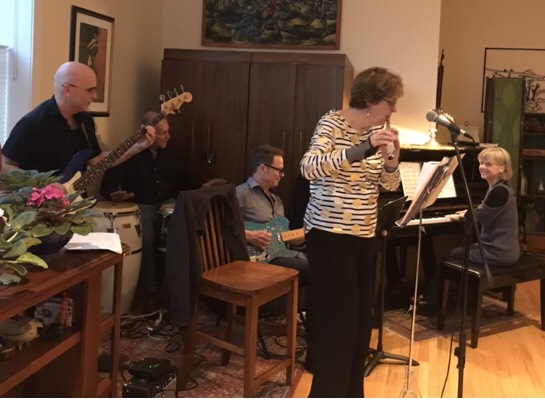 Zazz
A spirited jazz quintet with flute, piano, guitar, bass, and conga drums, based in the Philadelphia area. They play everything from jazz standards, to Latin, blues and a little bit of funk. If you like both the laid back and energetic sounds of Clifford Brown, Gene Ammons, Lee Morgan, Sonny Rollins, Kenny Burrell and Horace Silver, you'll like Zazz!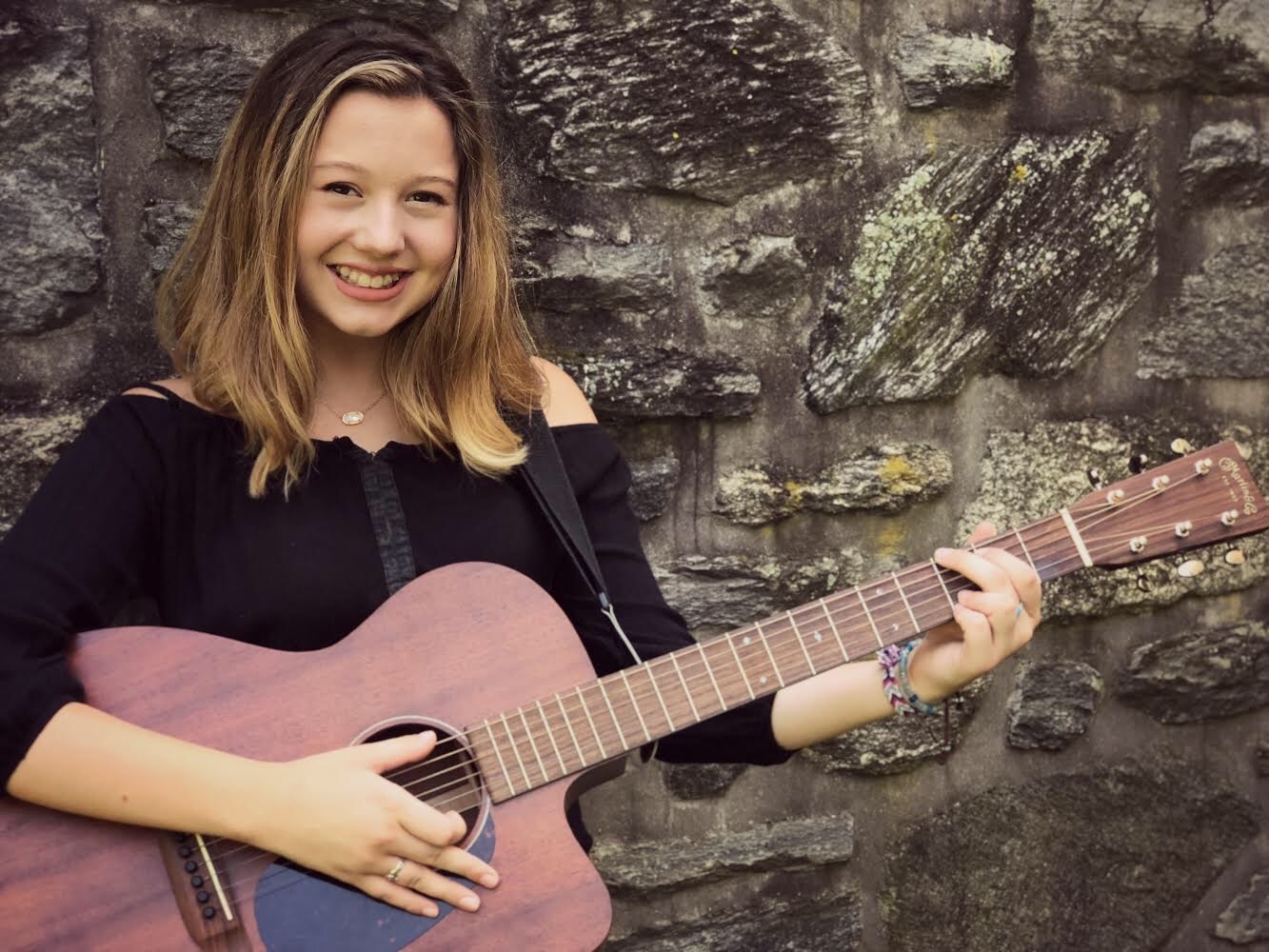 Madeleine Anderson
Her original songs speak to us all through unforgettable melodies and thought-provoking lyrics. As a cover artist, Madeleine is loved by young and old as her repertoire spans generations of music we all know and love.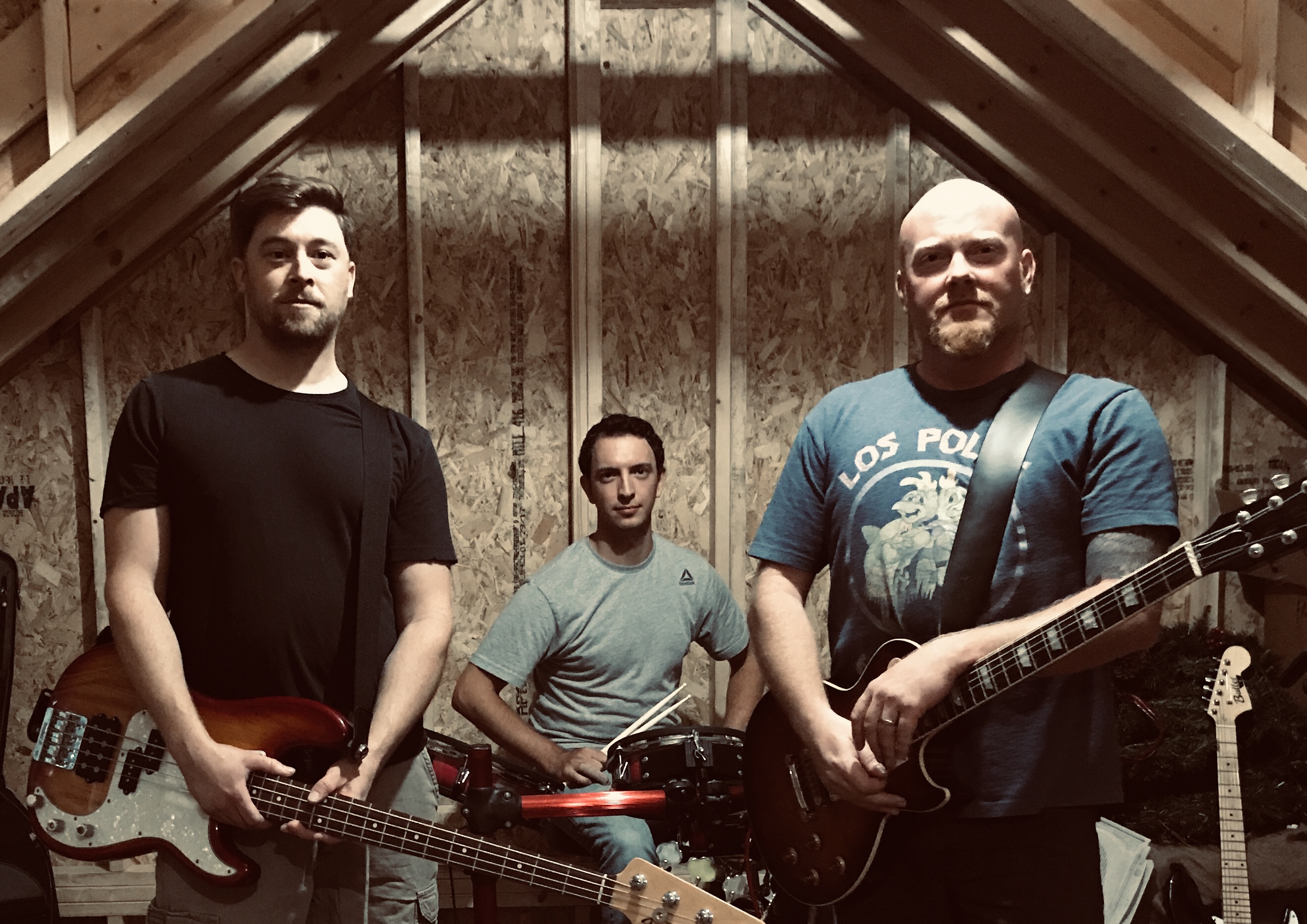 Kavalier
Kavalier is a 4 piece alt rock band hailing from the suburbs of Philadelphia and is composed of members of local bands Five Mile Fall, Bungi Orange, and Mr Radar. Playing a combination of covers and originals with soaring harmonies and solid musicianship.




Ernest Whyte's Gospel Singers
Inspirational Contemporary Gospel Music of Covers and Originals. Voices and musicians who make the angels want to join in.



Aidan Leonard
Blues rock, drawing inspiration from the likes of Hendrix, Stevie Ray Vaughn, Guthrie Govan and Rabea Masaad.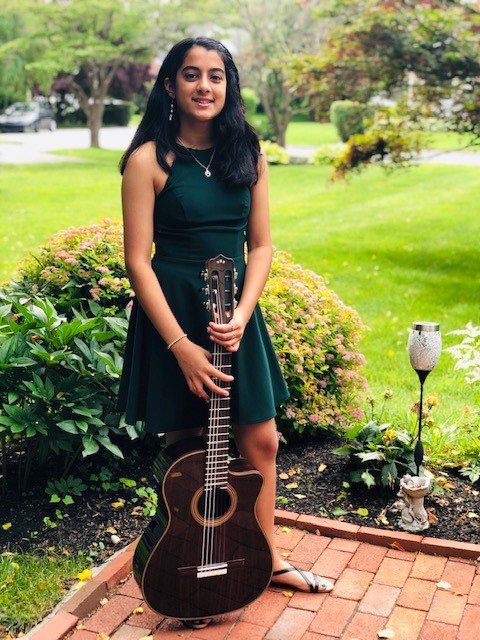 Niva Menon
A Rising Star and winner of the Mid-Atlantic Music Teachers Guild 2019 original composition will wow you with her songs and guitar.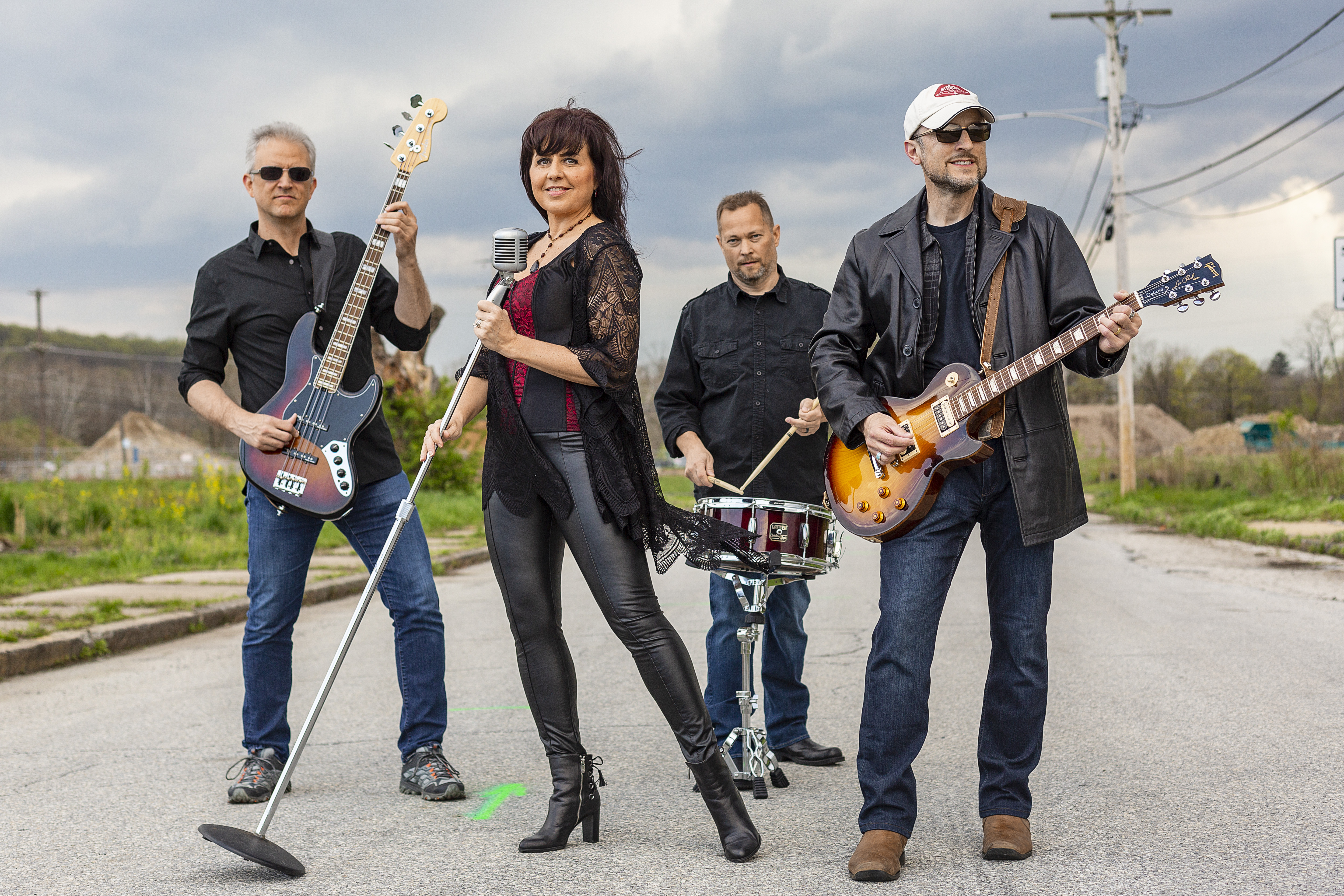 Walton Marquette Project
Energetic rock and pop hits from the 80's, 90's, and 70's. It's an intriguing mix of favorites, and some gems you almost forgot about, that includes The Cars, Prince, Journey, B-52's, the Pretenders, INXS and others, all curated to get you on your feet and moving. The band's original music continues the theme of "real musicians, real instruments, real fun." The smooth three-part harmonies, searing guitars, bright keyboards, and propulsive drums and percussion add up to a dynamic band that creates happiness, energy, and excitement through music. Walton Marquette loves Pop, "First Wave", and Rock music, and knows how to do it right.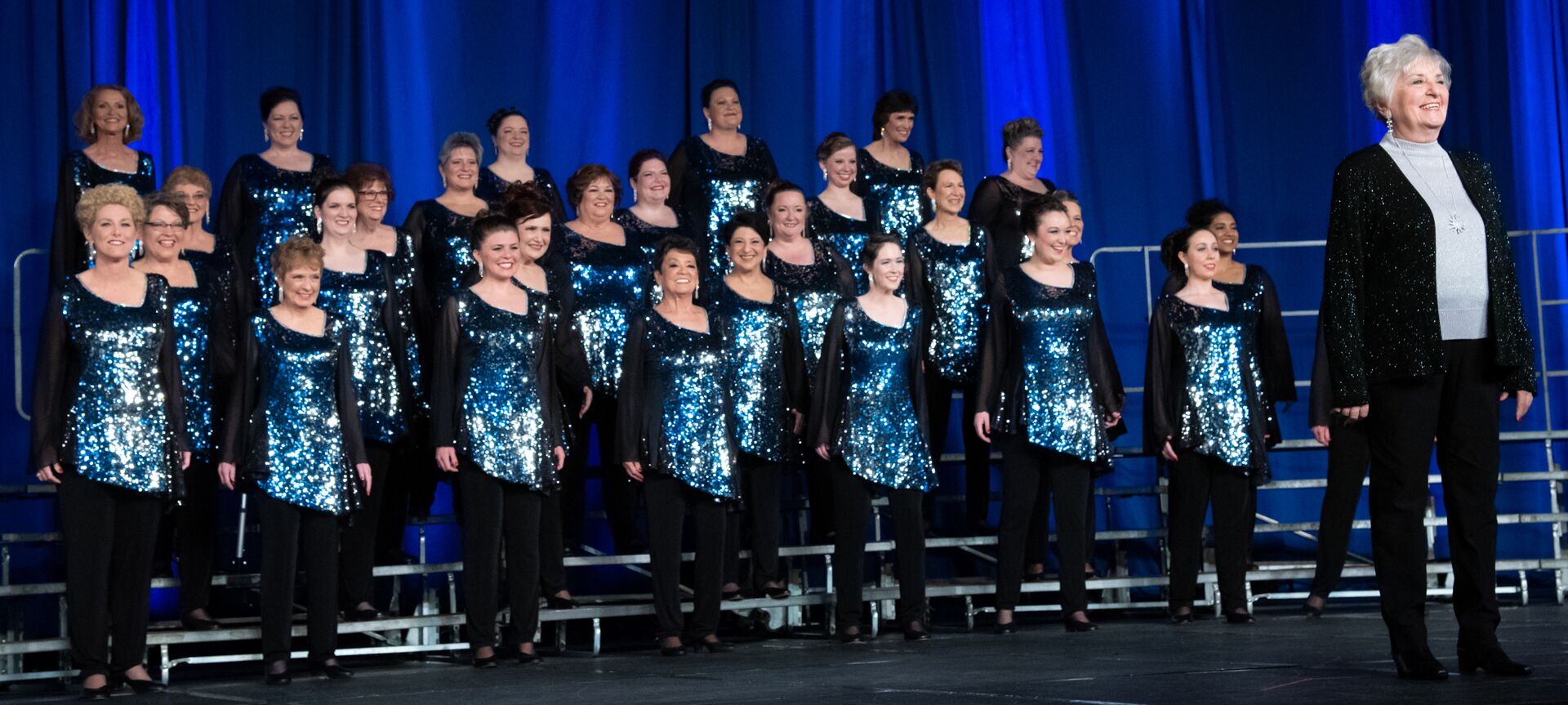 Valley Forge Chorus
A chapter of Sweet Adelines International, Valley Forge Chorus has been entertaining audiences in the greater Philadelphia area for over 54 years with their energetic a cappella harmonies. They're a women's a cappella ensemble committed to achieving musical excellence in competition and performance. They believe in empowering every member to realize her potential as a skilled and confident performer, through continuing education and opportunities to compete and perform. Women of different ages, ethnicities, and professional backgrounds come together to share unforgettable memories on and off the stage.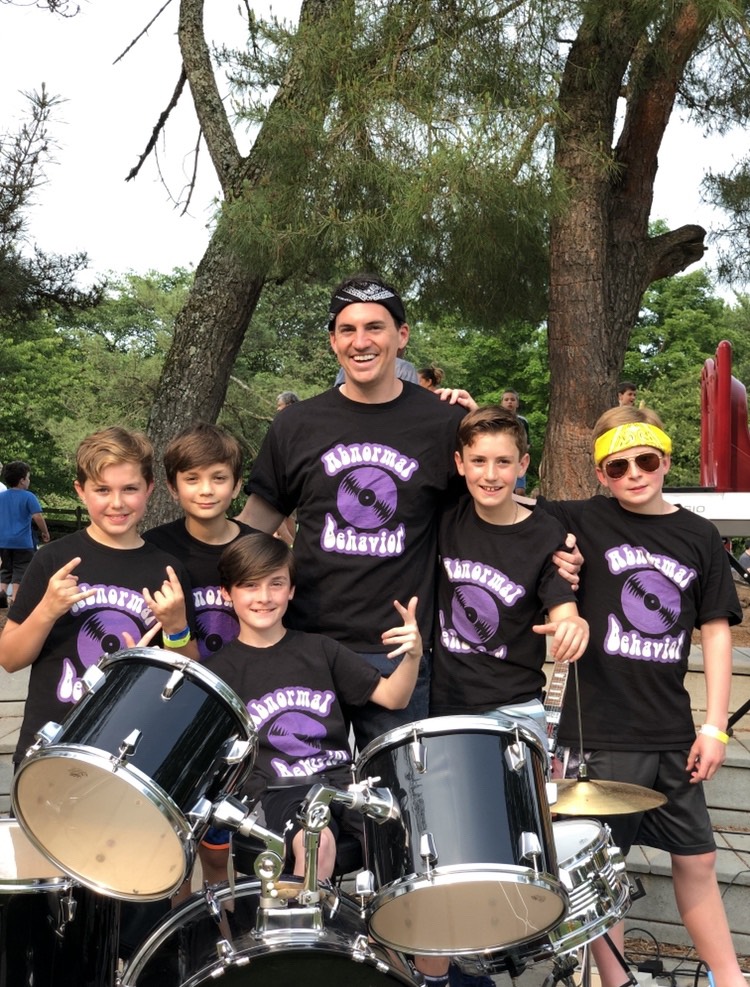 Abnormal Behavior
Radnor Middle School students performing classic rock for young and old.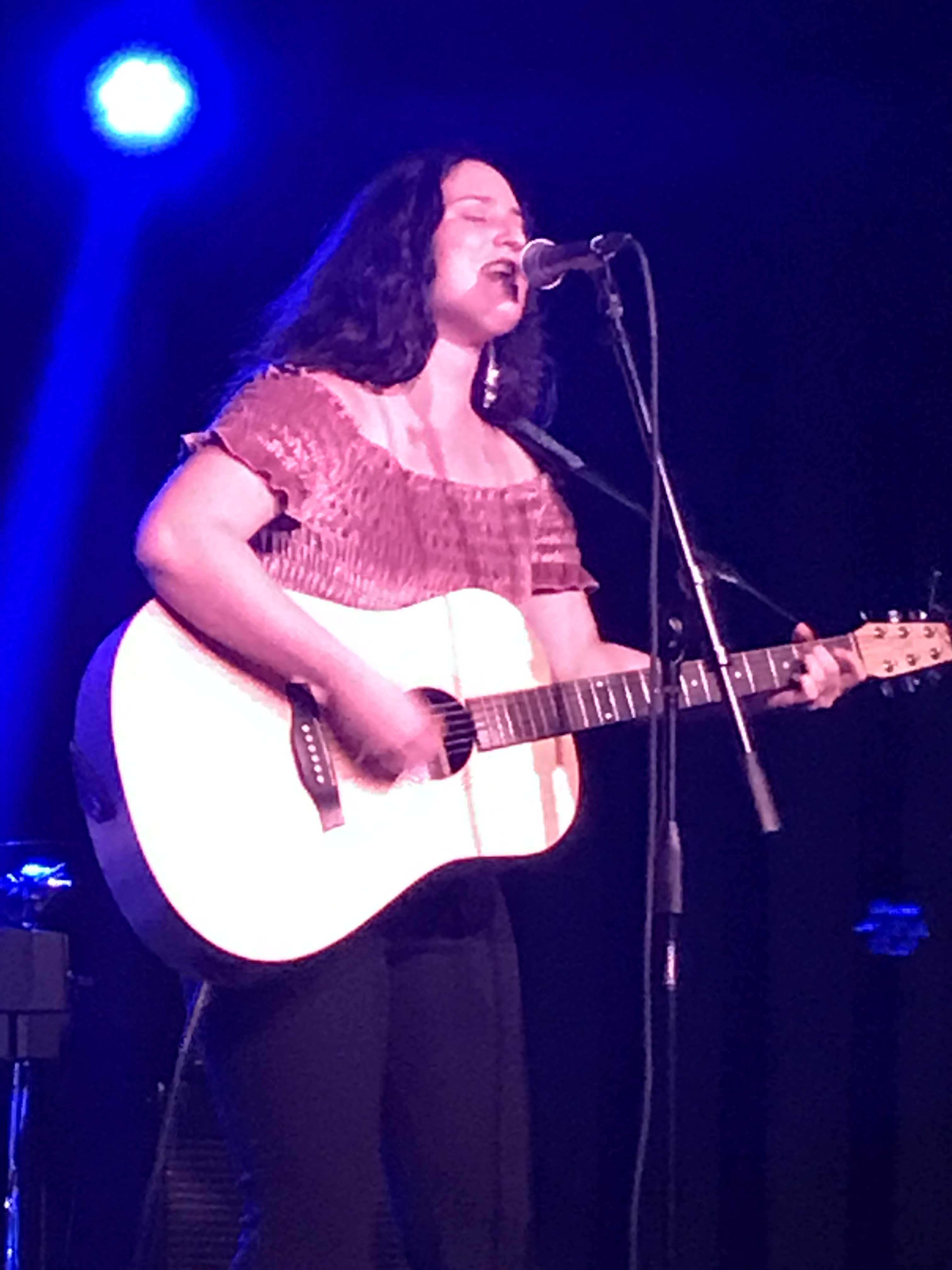 Maxie Mandel
A 15-year old singer-songwriter who uses her voice, guitar and piano to create heartfelt originals that transgress any one genre. Maxie won the 2018 Meridee Winters Teen Songwriting Competition and performs in various music festivals and open mics around the region. Read more about the amazing Maxie Mandel!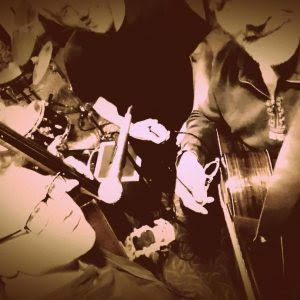 Jimi Kenrick
A local trio of seasoned musicians creating new music and twisting some unexpected covers! Count amount their influences Elvis Costello, Lyle Lovett, and Bonnie Raitt.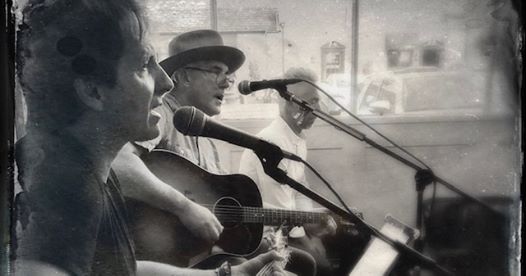 The 29ers
The stuff that's real. The stuff you feel. Like that old cowboy hat that sits better on the head every time you wear it. The 29ers have that stuff, funneling it into a unique acoustic sound with a distinct Texas twang and an alt-country edge.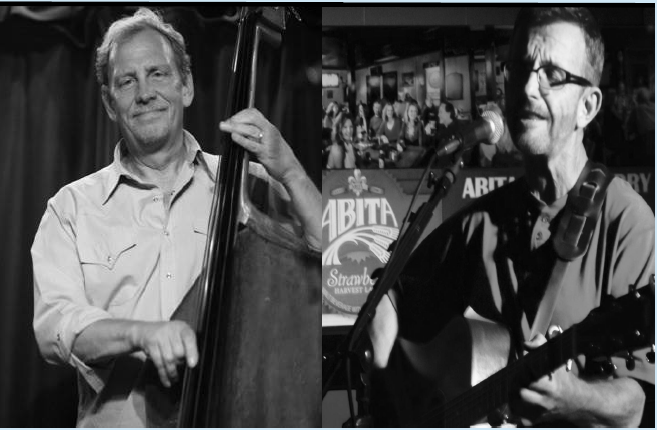 The Barry Brothers
Don and Kevin deliver fabulous songs from classic rock ... plus original music with a folk-rock twist.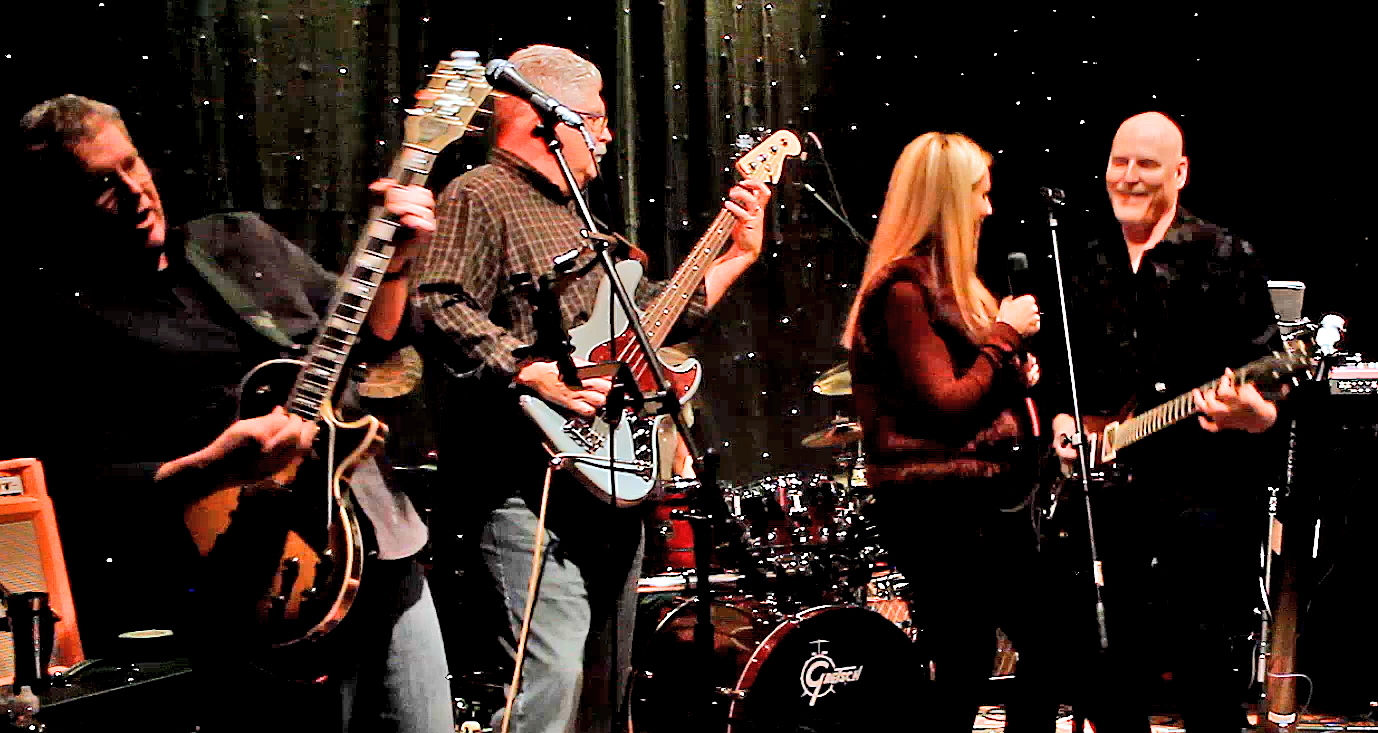 Rick's Office Band
Rick's Office Band is a Blues and Rock Cover Band with a soft edge hailing from the western suburbs of Philadelphia. Each of band members diverse musical influence lead to the creation of interesting set lists. The band's focus on musical dynamics and "space" allow the vocals of Amy and Russ to shine through, while leaving room for tasteful guitar leads.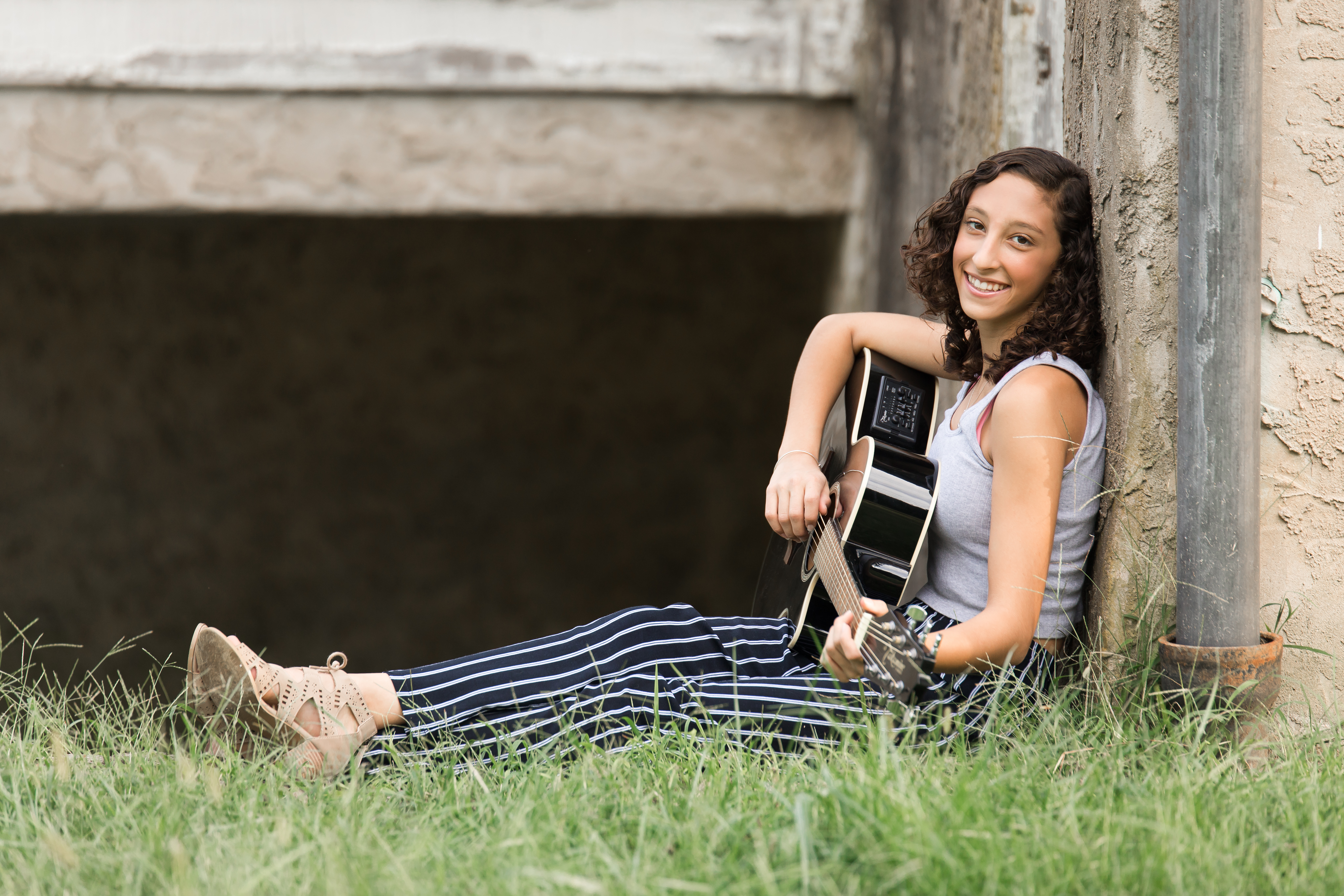 Sarah Shoumer
Shoumer, a multi-instrumentalist singer-songwriter, is a young musician on the rise. Sarah knew she had a passion for creating music at the age of four and she began writing and performing her own music at just seven years old. Having won NSAI's Tin Pan South Songwriting Contest, the Philadelphia Junior Songwriting Contest, and the Meridee Winters School of Music 1st Annual Songwriting Contest, Sarah has carried her love of music in her anthemic songs. Drawing inspiration from artists of today like Taylor Swift and Kelsea Ballerini as well as pioneers of music such as Bonnie Raitt, Sarah delves into important social issues that affect us all.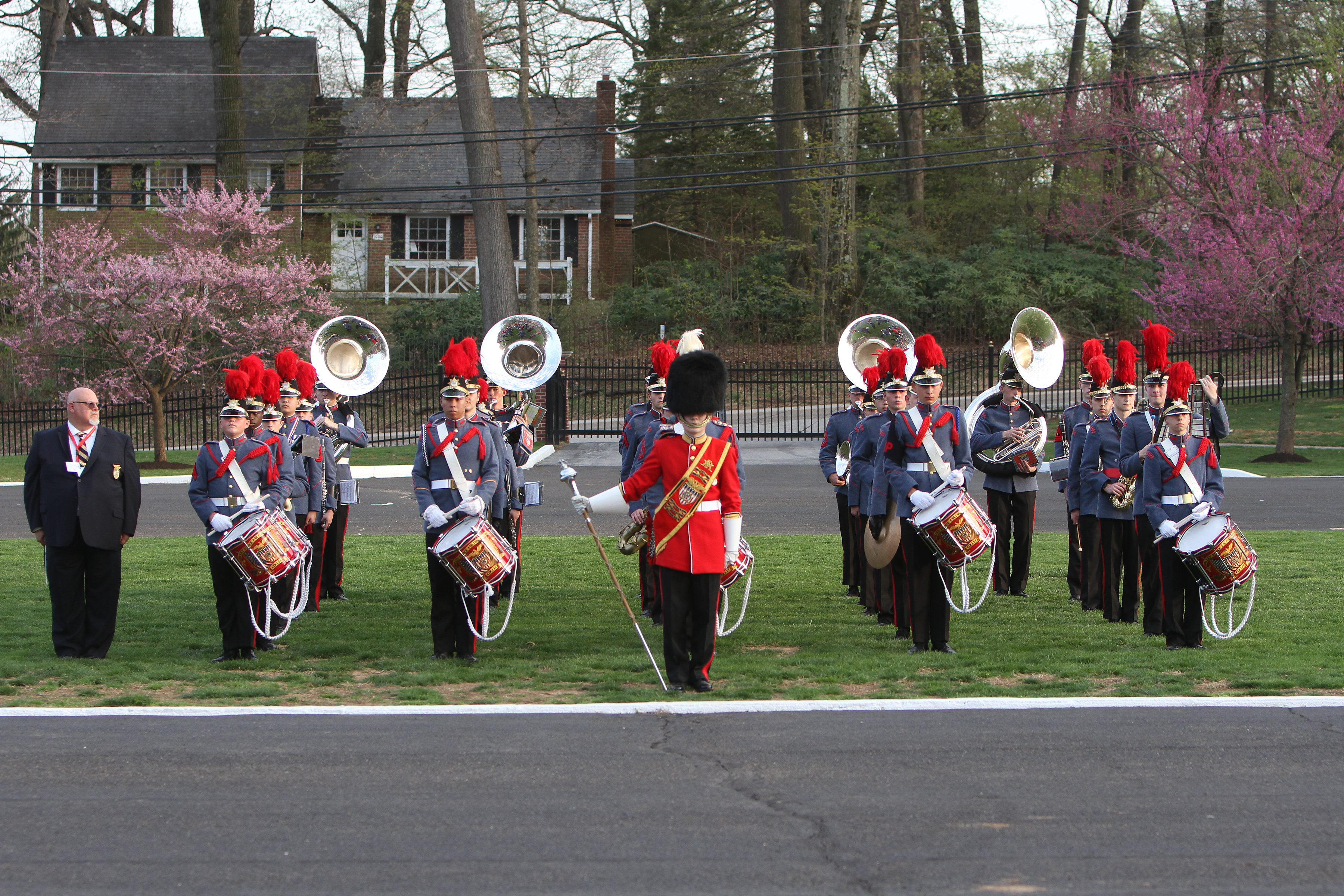 VFMAC Regimental Band
The Valley Forge Military Academy & College Regimental Band will open this year's event and march down the South Wayne Porchfest streets just before noon!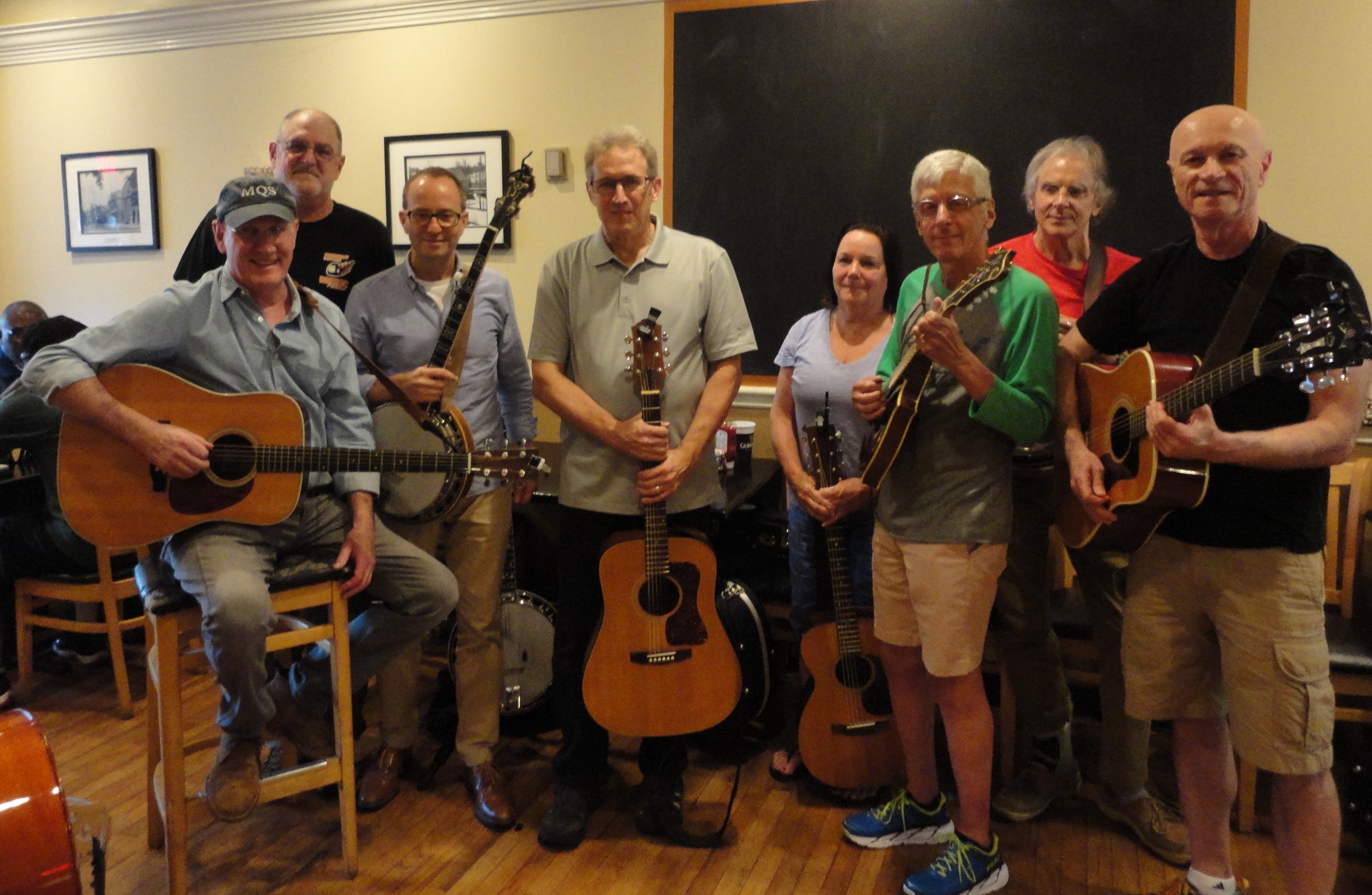 Old Acoustics
Bluegrass classics featuring banjo, mandolin, fiddle, upright bass, spoons, and more. The Old Acoustics play every Tuesday night at John Henry's in Ardmore.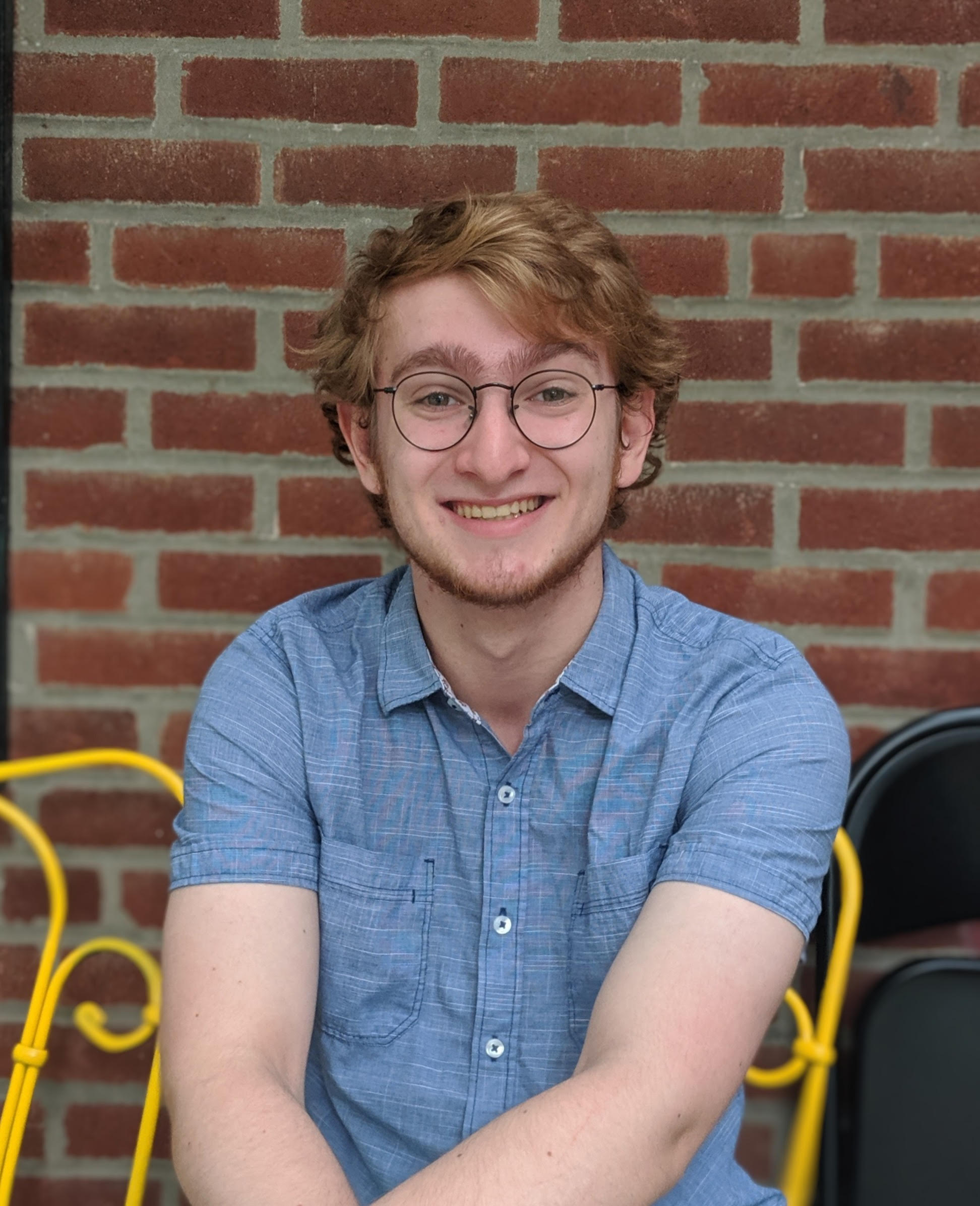 Sergey Ryan
Sergey's music is a fusion of inspiration from bands like Radiohead and The Beatles, artists such as Brandi Carlile and Gregory Alan Isakov, and multiple genres including Blues, Bossa Nova, Experimental, and Folk, among others.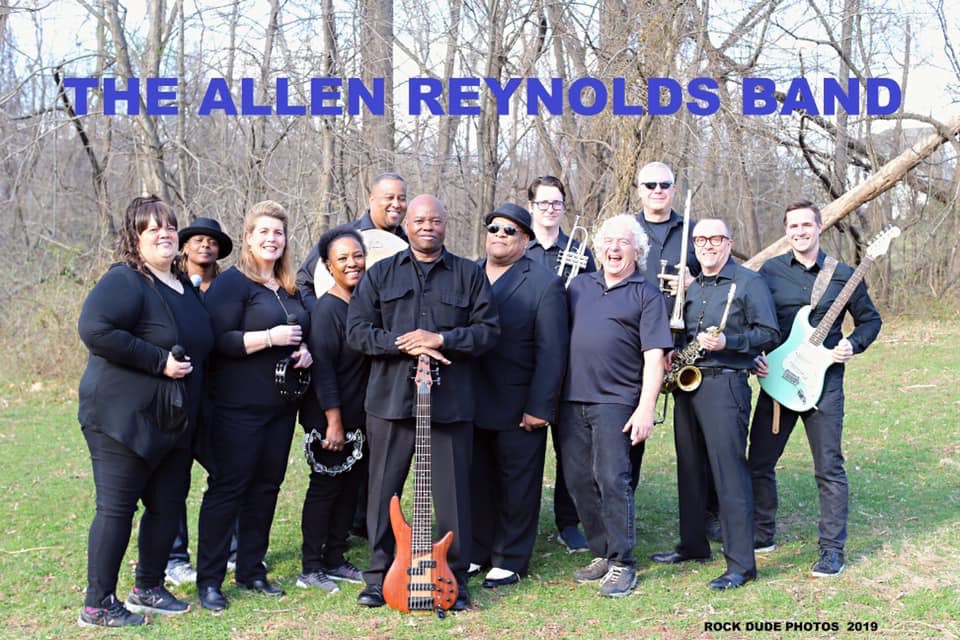 The Allen Reynolds Band
The Allen Reynolds Band provides great music to get the party started - for all ages! The genres covered are: R&B, Funk, Soul, Rock N Roll - all music to dance to, tap your foot to and enjoy listening to.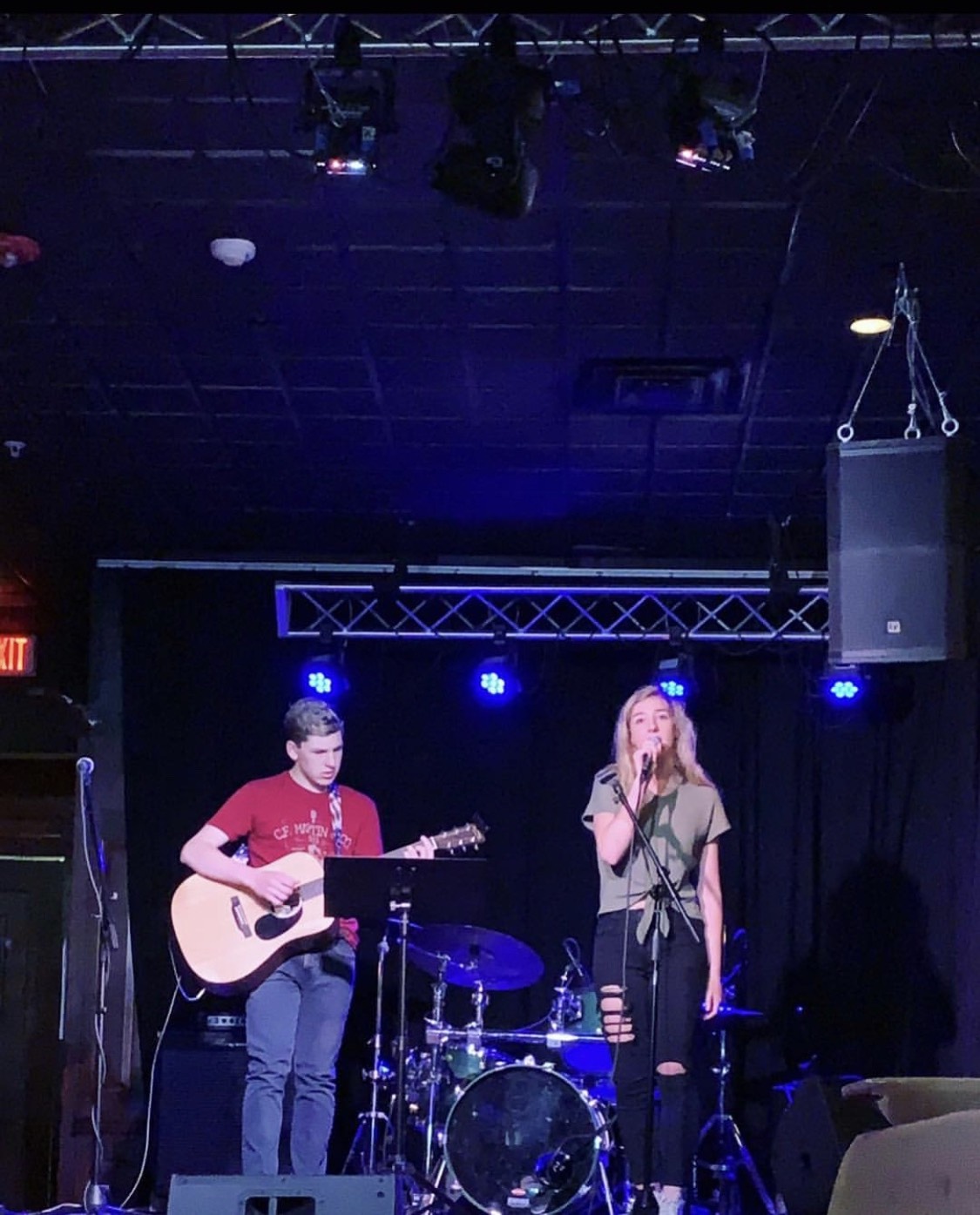 Micaela Shackleford & Chris Krein
Micaela & Chris are an acoustic cover band with a love for songs and artists from the rock genre. With guitar and vocals, we perform our favorite songs with hints of our own style.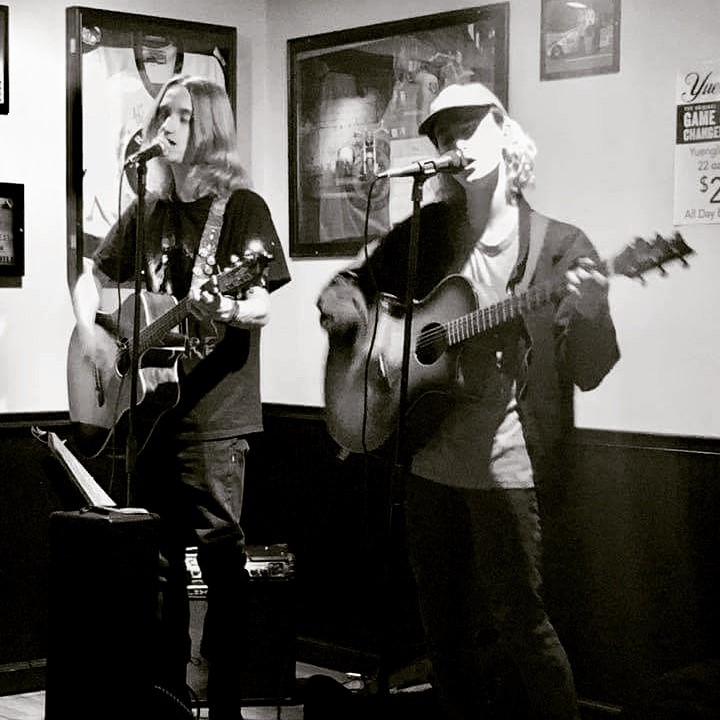 The Uninvited Band
An acoustic duo performing covers of some of their favorite songs (Tom Petty, Led Zeppelin, Sublime, Red Hot Chili Peppers, Johnny Cash, Dion) along with some folk/indie/rock influenced originals.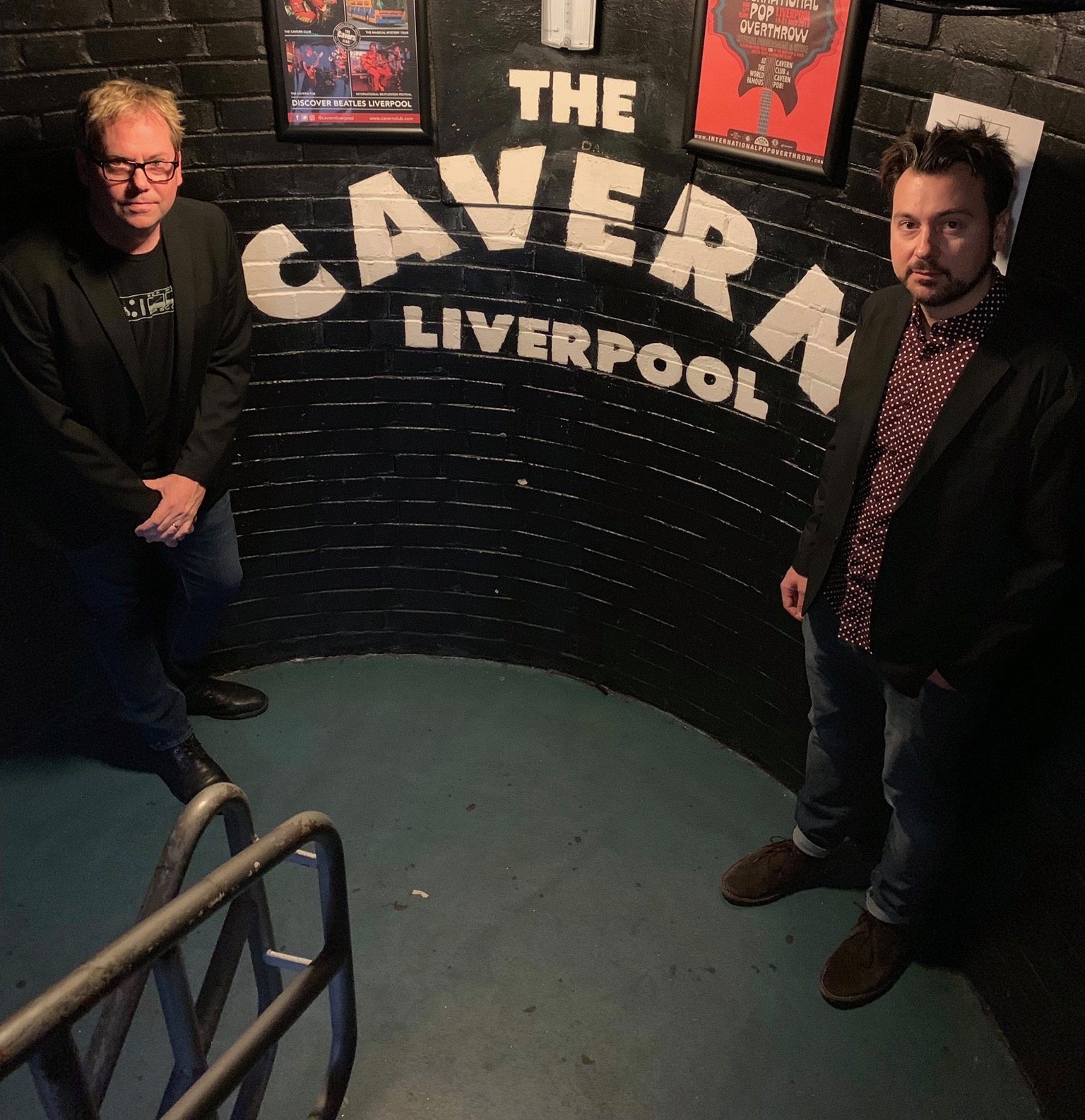 Cliff Hillis & Greg Maragos
Cliff is a singer/songwriter/producer based in the Philadelphia area who has released a number of albums with a style that evokes the sunny pop of the 60's & 70's, and that have garnered national Triple A radio airplay. Cliff will play with his bassist Greg Maragos.